Chennai Super Kings will be adamant to go out and defend the Indian Premier League trophy in style. Many believe that CSK have what it takes to go out and give teams a run for their money. The most able and consistent side, CSK, can actually be the team that can go the farthest. Their performances under MS Dhoni is pleasing to the eye. There is a sense of purpose.
Last season, CSK defeated Sunrisers Hyderabad in the final. They made things look so easy. CSK had picked a team in a bid to retain their core players from the yesteryears. And this season that retained almost everyone, CSK are a side that is so settled and sure about themselves. They managed to build up a positive environment and the idea will be to cater around the basics.
With the excitement levels increasing with each passing day, CSK fans will hope that the team delivers continuity and flexibility with the performances in mind.
Here are five reasons why Chennai Super Kings are looking all set to lay their hands on the IPL 2019 trophy.
A dream opening combination sets the flow
CSK boast of a strong opening combination and the depth in balance trumps other teams.Shane Watson and Ambati Rayudu are the go to openers. Rayudu's tactical move as an opener clicked well for CSK and the understanding these two have is so pleasing to the eye. Last season the duo amassed a total of 1,157 runs in IPL 11. This is immense.
They form a dream pair and can switch gears whenever it suits them. Further, Faf du Plessis has strong attributes of an opener. The Proteas skipper can also come in the middle order as well and get the runs flowing. What stood put was his match-winning knock of 67* against the Sunrisers Hyderabad in the IPL 2018 Qualifier.
Rayudu and Watson give the side a desired platform to build upon. That helps someone like a Suresh Raina to come in at number three and play his natural game. At times he can take his time as well because of the run-rate these two offer.
CSK can thrive with the versatility on offer
CSK's big pool of versatile players make the side different from the rest. There is so much freedom in the ranks and roles. The likes of Dwayne Bravo can come in and have an effect with both bat and ball. He adds depth in the pace department and has always been an able wicket-taker.
Suresh Raina can be called any anytime to roll his arm. He often helps the team in getting those quick overs. Kedar Jadhav's utility is spellbound. From being a back-up spinner and a finisher with the bat, Jadhav brings more quality on offer. Ambati Rayudu can bat anywhere and he thrived as an opener last season. Shane Watson has all the gifts of being a legend.
These players offer versatility and can make their presence felt irrespective of which position and circumstance they find themselves in. This enhances their match-winning abilities. Not to forget Faf du Plessis. He can come in and make things count from anywhere. He is always ready and is eager to help the side. Ravindra Jadeja's all-round skills makes him so vital.
Also CSK are a tip fielding side. All these players are agile on the field. From catches to ground fielding, CSK's versatility is noteworthy.
Experience will come into play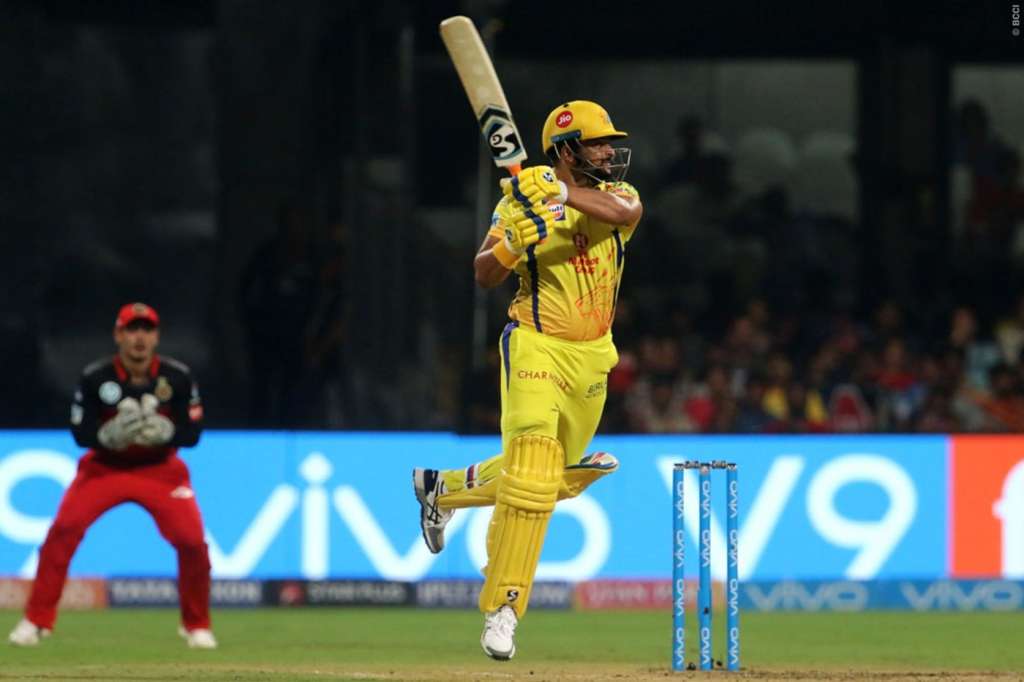 CSK have based their side that boasts of solid T20 pedigree. It's the knowledge of the senior players that makes CSK stand out. When you look at the side, there is so many senior cricketers around. Raina, Bravo, Jadeja Faf, Bhajji, Dhoni, Watson and Tahir are all proven customers of T20 cricket.
Together these players achieved so much last term and they will be hungry to excel once again. Watson played a superb innings in the final of the IPL 2018 season and won the title for CSK. When Faf got his chance, he won a few matches for the side. Raina was consistent as usual and Bravo showed his match-winning attributes in close encounters. Someone like a Rayudu chipped in.
So altogether these men are the pillars of this unit. The decision-making is often spot on and they know what role and responsibility they are tasked with. It makes the job pretty easier. These big guns often get the job done in difficult situations and the experience then comes into play. This is one positive aspect about CSK.
CSK can fly under Dhoni's captaincy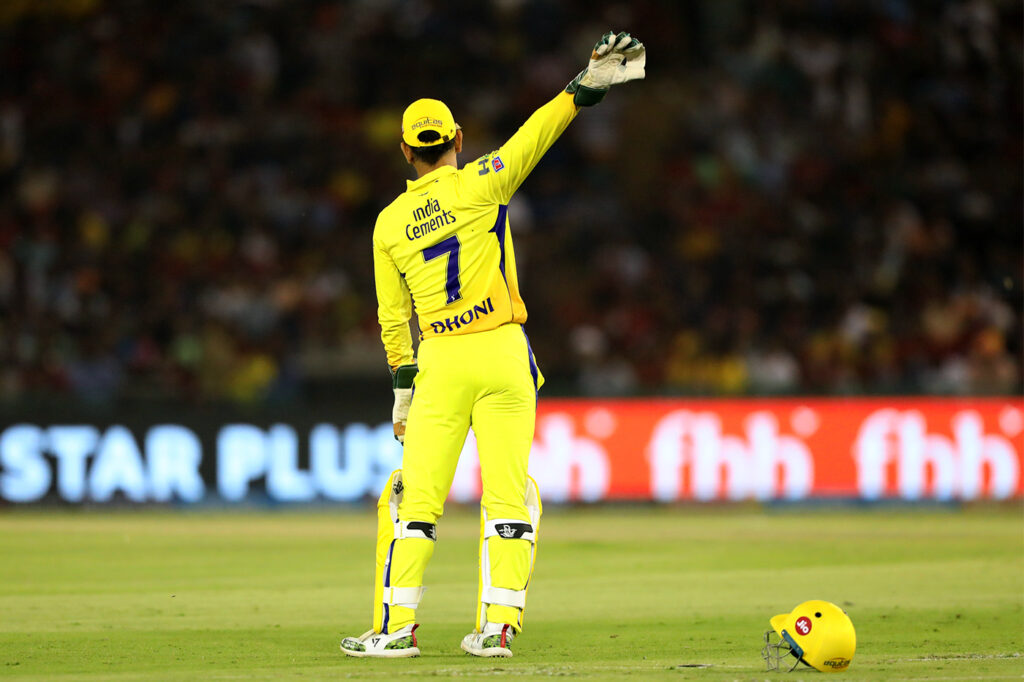 In Chennai, they call MS Dhoni 'Thala', which in English is known as the leader. MSD's Midas touch as a sound captain makes him special. He is too familiar with the surroundings in the IPL. No wonder under his leadership, CSK have reached the play-offs in all the nine seasons the side has participated in the IPL.
Seven-time finalists CSK have what it takes to thrive under MSD's wings. The veteran is respected in the dressing room and his leadership attributes make him stand out. His marshalling of the bowlers as per the match situations, picking up a balanced side or shuffling the batting order as per needs, makes Dhoni on point with his decisions.
He handles the spinners well and the overall balance was witnessed last term as well. Mahi has also mastered the art of controlling the pace of the game.  He slows it down a little bit when his bowlers are going for runs. Also, he keeps pressure intact and asks his side to attack when the opposition is in a bit of pressure.
Dhoni's form with the bat made him stand out last term (455 runs). Expect him to continue in the same manner and play several match-winning innings.
CSK have a sound bowling line-up

CSK have the cushion of having a strong bowling base and the same players are there at Dhoni's disposal in IPL 2019. Add the experienced Mohit Sharma to it and you have plenty of quality in the ranks. The southern outfit sees the bases covered. When we look at the spin options, there is quality written all over. New Zealand's Mitchell Santner returns after missing out last season. The Kiwi international is a regular in the international ranks.
South Africa's veteran Imran Tahir has been in solid form and is a pivotal ammunition for the CSK outfit. Karn Sharma, who too bowls leg-spin, adds quality from the bench. In several matches, they can opt for an extra overseas batsmen, of Karn comes into action. Former Indian off-spinner Harbhajan Singh will continue with his role of stemming the flow of runs from one end.
Bhajji's success in the IPL and the winning mentality bodes well for Dhoni & Co.
The pace battery lends immense support to the spin attack. Deepak Chahar and Shardul Thakur as leading Indian quicks. Thakur was the pick of the bowlers last season. The addition of Mohit makes the attack more sound and there is depth. All three are capable of picking up the wickets. South Africa's Lungi Ngidi is a class act. His accuracy and pace will help CSK in stemming the flow of runs and also getting key breakthroughs.