Umpires are the least animated and quietest men on a cricket field. While the bowling team jumps for joy at the fall of a wicket and the stands go wild with cheers, chants and applause, they are busy cutting out all the hoopla and noise around them after lifting the dreaded finger and getting their focus back for the next delivery.
They are the custodians of the game and, yet, are hardly talked about. While we belt out joyous chants at a boundary hit or fall of a wicket, we rarely bring ourselves to commend the umpires for what they do: uphold the spirit of the game and put their unflinching focus on every delivery, fully aware that one bad decision or a missed no-ball or wide, could change the course of the game.
However, they don't pine for our appreciation, they are simply happy being a part of the joyous journey called cricket.
When it comes to umpiring, some names do stand out. They may no longer be in the job but are fondly remembered to this day for their unique personalities and mannerisms.
The first name that beggars a mention in this context is Harold 'Dickie' Bird. A quintessential Yorkshireman and one of the best umpires in the game, he was also admired and adored not just by the players of his time but a generation of viewers who grew up watching him on television.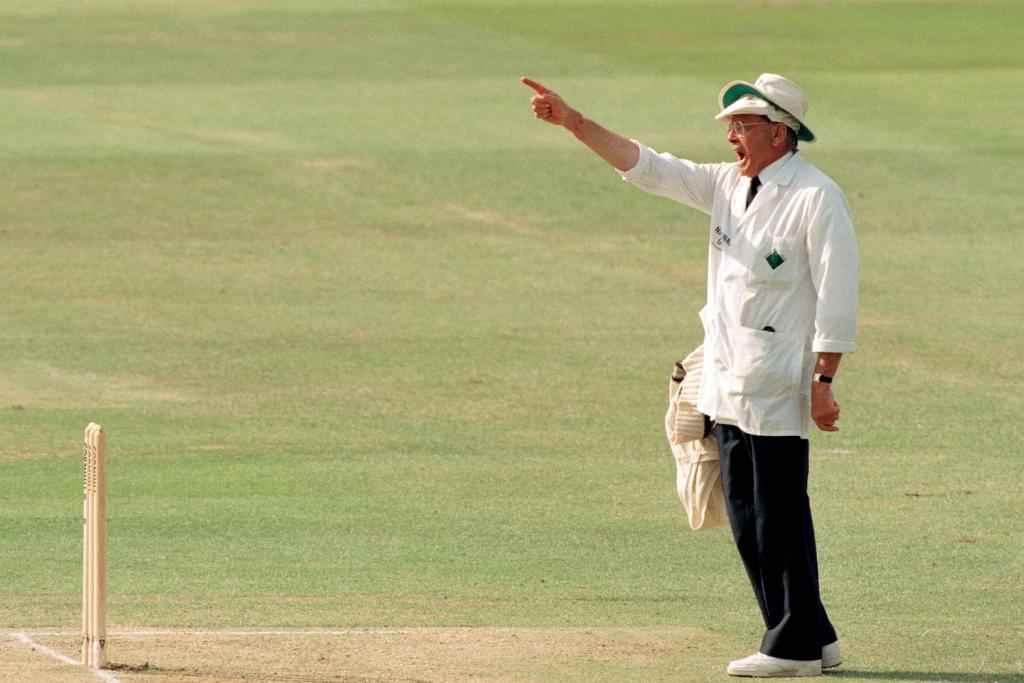 While his affable nature endeared him to his peers and followers of the game, there are many interesting anecdotes about his 22-year umpiring career that adds to his legend and legacy.
Recalling one such story about Dickie Bird, Peter Roebuck, former English cricketer who later found fame as a cricket columnist and commentator, wrote that the incident in question took place during a county game between Somerset and Warwickshire.
Somerset were chasing a total and a Warwickshire bowler, in a bid to slow down the over rate before the last over, deliberately bowled a no-ball by a wide margin. A fuming Dickey Bird called his next five deliveries as no-balls as well.
He would never offer a dead bat to deliberate ploys to alter the course of the game. In effect, Somerset got an extra over to bat. 
In another amusing incident while officiating a Test between England West Indies at Old Trafford , Dickie Bird called a sudden halt to proceedings as he wanted to go to the toilet. He was later quoted as telling the on-field players, "I am very sorry gentlemen, but nature calls."
In another incident during the Old Trafford Test between India and England back in 1974, Sunil Gavaskar made the great man take a pair of scissors and cut strands of hair that were falling on his face on a blustery day, thereby affecting his concentration.
Another name that one simply cannot miss when it comes to celebrated umpires is David Shepherd. A well-liked Englishman and one of the best custodians of cricket, the pot-bellied and apple-cheeked Shepherd was known for trademark skip when a team's score was stuck at Nelson (111). When the scoreboard read double Nelson (222), he skipped twice and on triple Nelson (333), he did it thrice in quick succession. His umpiring calls were spot-on and seldom contested.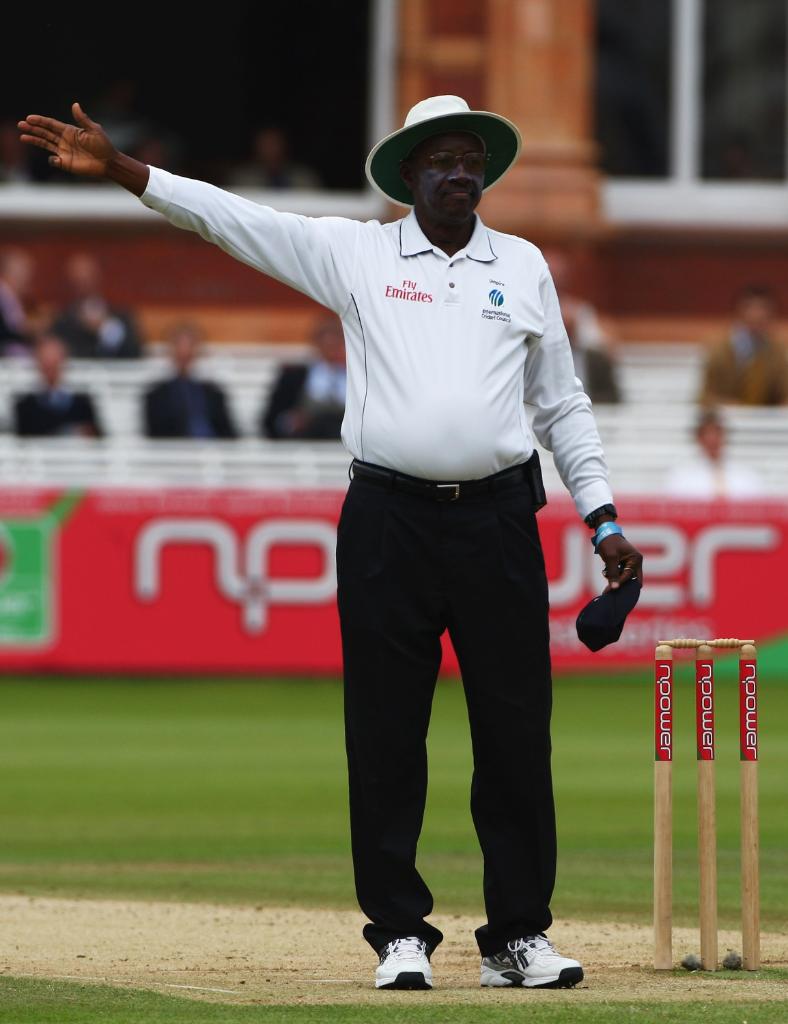 Another name that warrants a mention in this connection is Shepherd's West Indian counterpart Steve Bucknor. A man who reserved a monk-like silence during proceedings on a cricket field, Bucknor often took his time raising the finger, keeping the batsman, and, need one say, the bowler, in suspended animation. He rarely smiled but is remembered as one of the nicest characters in the game.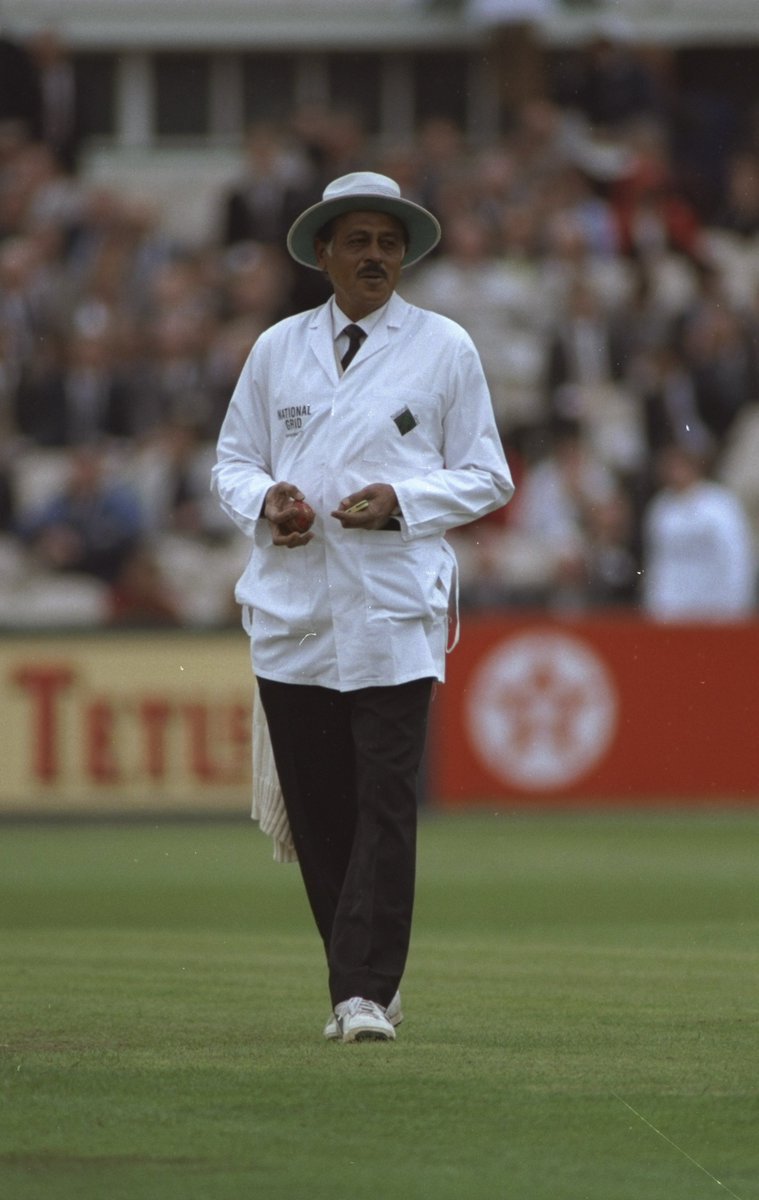 Lastly, a name that's synonymous with good umpiring: S Venkataraghavan. The former India captain and one of the best off-break bowlers of his time, Venkataraghavan, or simply, Venkat was much respected in the umpiring circuit and was drafted into the International Cricket Council's elite panel of umpires.
If there was one thing that stood out about him as an umpire, it was his unflappable demeanour even when a bowler was literally in his face, urging him to raise the finger.
They may be away from the game now but they will never be away from cricketing consciousness.
Follow us on facebook for more sports news & updates