An all-rounder who could run through any batting line-up with blinding pace and pulverise a bowling attack into submission on his day. That, in effect, is what our cricket scouts have for long been scouring the length and breadth of the country for. 
Yes, we have, in Hardik Pandya, the answer to our long-drawn quest for a fast-bowling all-rounder. He has everything that an all-rounder can bring to the game – incredible ball striking ability, pace and subtle bowling variations as well as fielding smarts. Many have even drawn parallels with the great Kapil Dev.
However, while our scouts can bask all they want in the glory that Pandya has brought to Indian cricket since breaking into the team, it still doesn't hide one uncomfortable truth. That, as far as their eyes can see, there's no bowling all-rounder of note in the horizon apart from the Baroda Bomber.
Dube a work in progress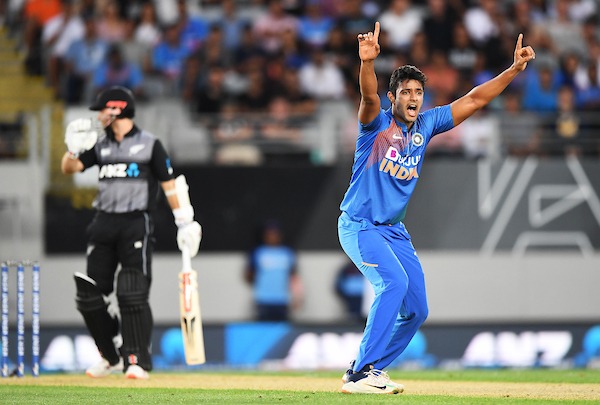 The only other blokes who have been tried as potential all-round prospects by the Indian cricket think-tank are Tamil Nadu's Vijay Shankar and Mumbai's Shivam Dube. However, it is safe to say that they are experiments that clearly didn't yield the desired results.
Known as a big-hitting batsman and a more-than-useful seam bowler in Mumbai's cricket circuit, Dube has failed to replicate his domestic form in international cricket. Even former India captain Sunil Gavaskar had spoken highly of the 27-year-old Mumbai lad, saying his back-lift, clean ball striking and ability to clear the field reminded him of former India southpaw Yuvraj Singh. However, he failed to translate all that potential into performances in the limited opportunities he got to don India colours.
He has played a lone ODI, so far, against the West Indies, scoring 9. He has got more T20Is under his belt, 13 in all, with his highest being 54 against the Caribbeans. He fared even worse in the bowling department, conceding 68 in the 7.5 overs he bowled in that lone ODI against the Windies.
His T20I bowling has also been underwhelming at best, taking just 5 wickets in 13 matches at the expense of 216 runs. His IPL stint with the Bangalore Royal Challengers hasn't been that fruitful either, scoring just 40 runs in 4 matches.
Shankar didn't yield desired results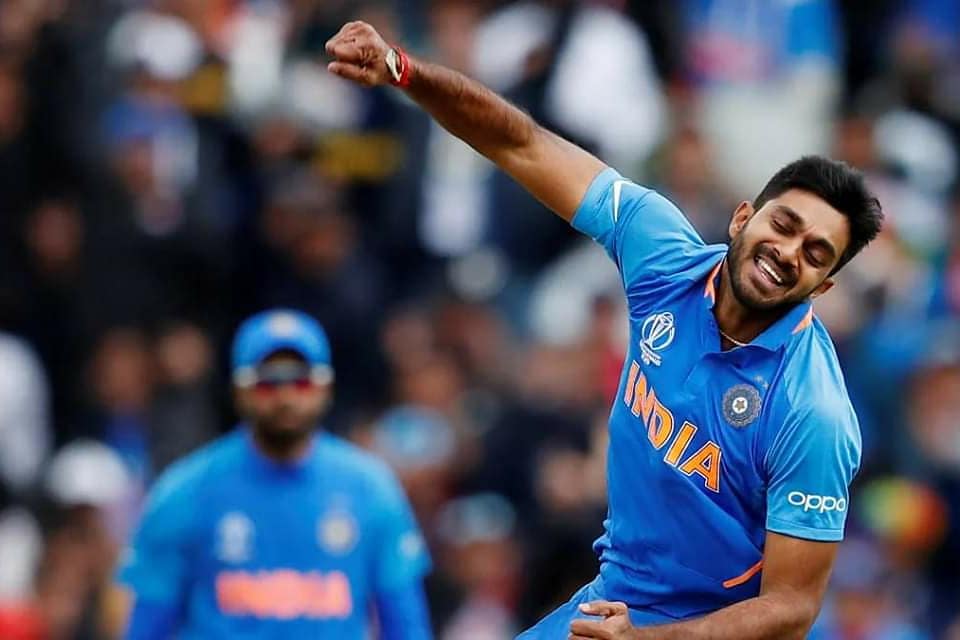 A late-bloomer at 29, Shankar hadn't exactly been knocking on the doors of selectors with his domestic performances, but was drafted into the team for the shorter versions because of his utility with the bat and ball. However, despite being given a fairly long run in limited overs games, he hasn't stirred up the cricket world with either the ball or the willow.
In 12 ODIs, he scored 223 runs, with his highest being a modest 46. He also featured in 9 T20Is, aggregating just 101 runs, with his highest being 43. However, his run in the IPL has been relatively better, with 557 runs from 33 matches for the Sunrisers Hyderabad.
On the bowling front, his returns have been modest at best. He has picked up just 4 wickets in 12 ODIs so far, and, in 9 T20Is, he has 5 wickets to his name. His returns in the IPL are nothing spectacular, with just 2 wickets in 33 matches.
For now, it's just Pandya who holds the tag of a genuine all-rounder bowling pace. However, while rueing the dearth of fast bowling all-rounders in the country, let's not forget a certain Ravindra Jadeja whose all-round skills has won India many games. However, the slow left-armer isn't your answer on a seaming surface overseas.
Even, a decade back, we were labelled a country of spinners and now we have, arguably, the best fast bowling attack in the world. Let's hope for a similar miracle with regard to our quest for pace-bowling all-rounders.
Follow us on facebook for more sports news & updates