Being put into bat England had just appeared to get things back in control after losing two quick wickets, when Kemar Roach set up "Mr Incredible" with a few short ball backed up by a ball, which just did enough to find the gap between Ben Stokes' not so great forward stride and the bat. The delivery had left Ben Stokes standing at the crease in "disbelief".
West Indies were once again back in the game, with Joe Root and both the centurions from the previous game- Dom Sibley and Ben Stokes- already in the pavilion.
Although, Rory Burns had held on to one end, another English batting collapse looked imminent, with out of form Ollie Pope and Jos Buttler the only recognised batsmen to come. Earlier the English team management had decided to drop Zak Crawley and preferred to bolster their bowling with an aim to pick 20 wickets.
But, a positive Ollie Pope, who had been given another chance above Zak Crawley, walked out into the middle. Pope, who had only managed to 43 runs in the 4 previous innings, looked very nimble footed and sharp eyed right since his arrival on the wicket. He was quick to step out to the Windies spinners and pounce back when they dropped tad short.
But soon, Burns departed after scoring resolute 57 of 147 balls as he tried to cut a ball from Roston Chase, ending up being caught by Cornwall. The colossal Cornwall plucked a "serious catch". Post that, both Ollie Pope and Jos Buttler took the reins in their hands and riding England into a dominant position before bad light stopped play in the 86th over of the first day.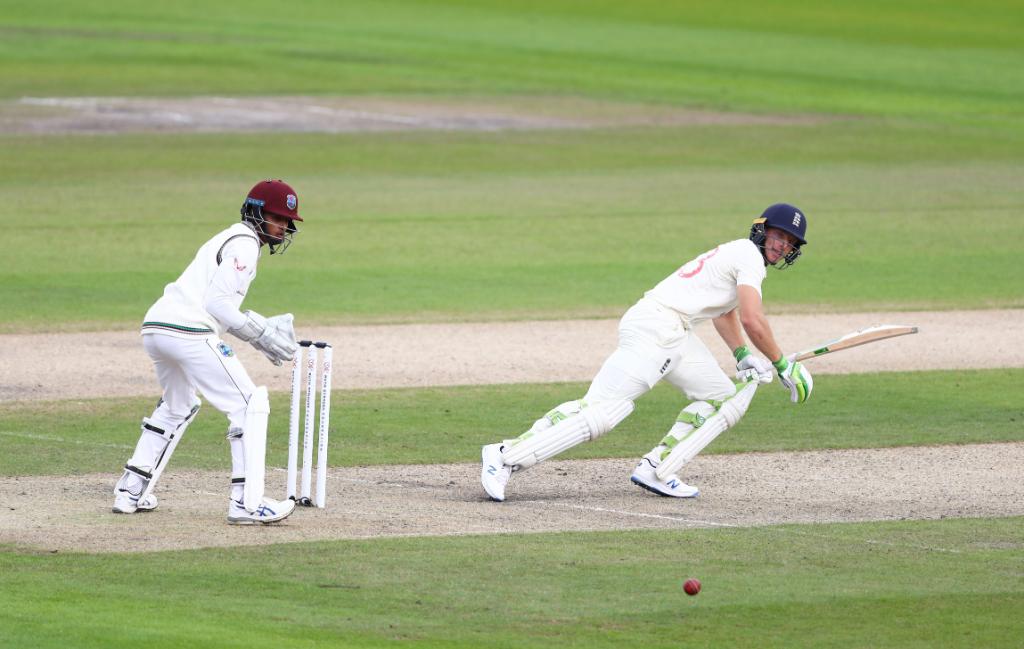 Buttler a prolific batsman in white-ball had appeared out of sorts with the red-ball in the previous games. But on Friday afternoon, he walked out better prepared having worked on his initial movement, which had been his nemesis in the previous game.
Ollie Pope siezes initiative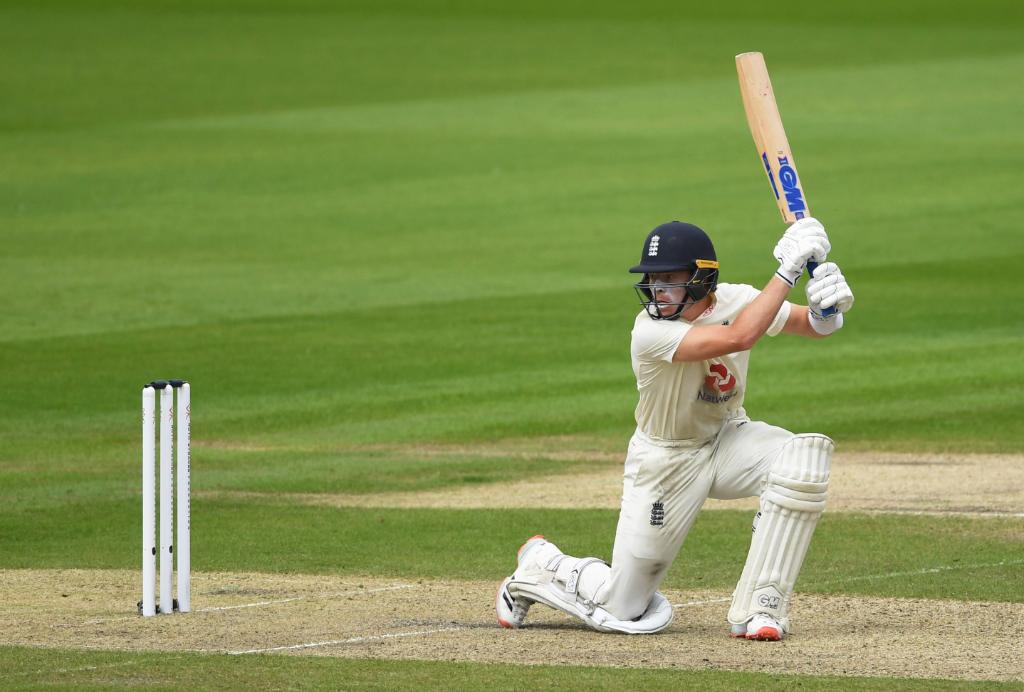 Both the batsmen played cautiously till, with Buttler 2 of 17 balls and Ollie Pope 24 of 47 balls. In the last session of the day, Pope changed the tempo scoring more freely. He was quite severe on the balls full and wide, driving them to boundary incessantly. At times, reminding all of Ian Bell and his exquisite drives.
Pope played quite fluently, seizing the initiative in the final session. He drove elegantly, even brought his half century with it, and waited for the short ones, cutting and pulling them with easy, as the senior pro watched him from the other end.
Buttler, at the other end, dealt severely with the spinners. He despatched them into the stands as and when Cornwall pitched it up to him. Finally, bringing his half century in 107 balls. When play was stopped Ollie Pope was batting on 91 and Jos Buttler was unbeaten on 56 with England dominating at 258/4.