Blues boss Frank Lampard is keen on signing the 23-year-old Ben Chilwell but Pep Guardiola could be set to rival the west London club once the transfer window reopens this summer.
Guardiola has played Benjamin Mendy the most at left-back, with Oleksandr Zinchenko also filling in, but the Spaniard is keen to strengthen the position with the capture of Chilwell.
Negotiation with Leicester City won't be easy
Chelsea have identified Leicester City left-back Ben Chilwell as a top target for the summer transfer window. However, the Blues will have to compete with Pep Guardiola's Man City.
Chilwell's contract with Leicester runs until 2024, implying he is bound with the club until the next four seasons.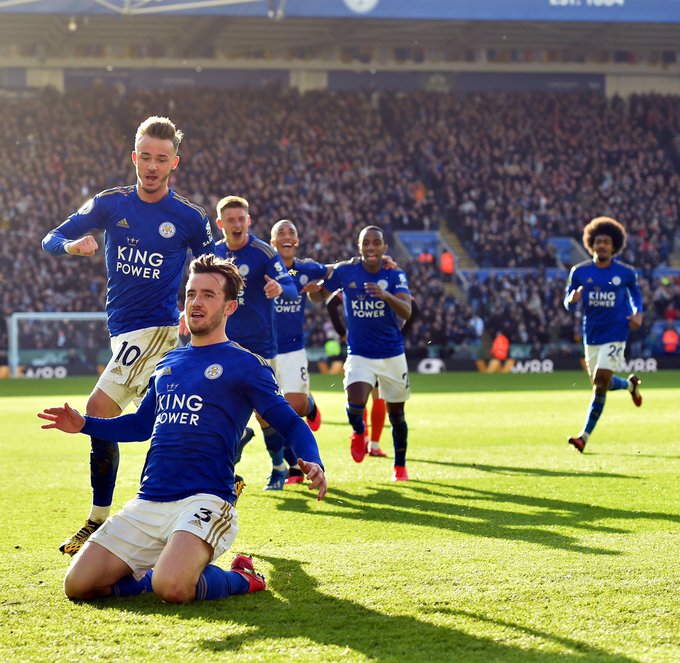 Reports in England suggest that it will be a difficult task to convince Chilwell's club to sell him this summer.
Leicester have made a reputation for themselves for their hard negotiations over the past few years, most recently making Man United spend a club-record fee for Harry Maguire.
The Mirror claimed that Ben Chilwell has not yet told Leicester that he wants to leave, with Brendan Rodgers' side looking to seal a Champions League spot.
If Rodgers is able to secure a top-four finish this season – Leicester are currently third in the table, five points above Chelsea but four behind City – it may strengthen his hopes of keeping Chilwell for another season.
Man City struggling with two-year UEFA ban
A media report claims that Ben Chilwell's transfer to Man City could hang in the balance citing their absence from the Champions League for two years.
City have been banned from participation in the Champions League by UEFA for the breach of the Financial Fair Play (FFP) rules.
While Man City will appeal against UEFA's decision to the Court of Arbitration for Sports (CAS), A report suggest CAS will not decide on the matter at least until August.
Chelsea may have the required money to spend this summer after the proceeds they earned from the sale of Eden Hazard to Real Madrid and Alvaro Morata to Atletico Madrid.
On the other hand, every transfer involving Man City will be strictly scrutinised by the concerned authorities. Leicester City have reportedly demanded an amount in the range of around £60 million ($76 million).
Follow us on facebook for more sports news & updates