On the fifth and final day of the Southampton Test between England and Pakistan, there was a major threat looming. Rain and a wet outfield were threatening to prevent one individual from reaching a summit where no one had climbed before. Luckily, the rain gods relented. Play took place. No one cared about the result. Everybody had only one thing in mind. James Anderson, in his 17th year as a Test cricketer for England, was just one wicket away from reaching the magical 600-wicket mark in Tests.
Let that sink in. Anderson is a fast bowler. A fast bowler generally has fitness issues. Yet, he has played 156 Tests and is eighth on the list of most Tests. Only Jacques Kallis has played more than Anderson but he was a batting all-rounder.
As a pure bowler, he sits alone in that list. Getting to 500 is a massive feat. Getting to 600 is monumental in more ways than one. It finally happened. Azhar Ali, the Pakistan skipper, was undone by a sharp lifter from a back of a length and the catch was taken at first slip by Joe Root.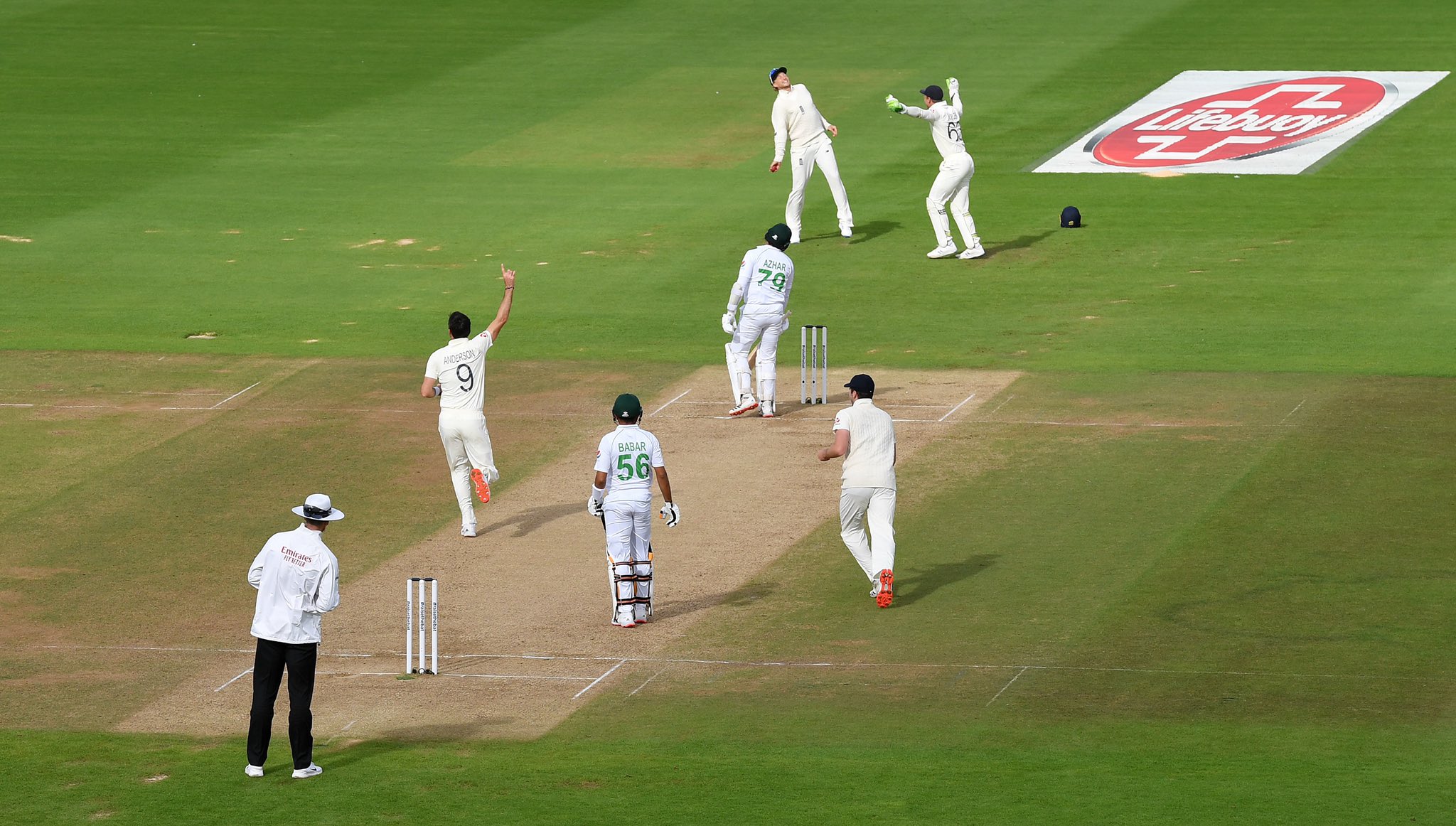 Anderson was now in a club where no one before had reached. The 38-year-old became the first fast bowler in history to reach 600 wickets in Tests.
Anderson had bowled 33,717 deliveries to get to 600 wickets, which is six more than Muttiah Muralitharan who is the highest wicket-taker with 800 wickets. The wicket of Azhar Ali was very un-James Anderson like. No swing off the air. It was short, pacy and it leapt of the track. So much for the barbs of Clouderson and home-track bully
Wins in Australia and India
It is agreed that James Anderson was at his best in home comforts. He has the best average since Muralitharan at home. Every critic has panned Anderson for being a home-track bully. Every critic has said that if you take the clouds and the green pitch away, Anderson is ineffective.
However, one cannot deny the fact that in the last decade, two of England's greatest wins have come on the back of Anderson's magnificent performance. The 2010/11 Ashes series which helped England break their 24-year jinx Down Under and the 2012 series win in India which helped his side conquer MS Dhoni's team after 28 years.
In the 2010/11 Ashes, it was Anderson's burst every single time that helped England dominate Australia. Be it his early haul in Adelaide which reduced Australia to three wickets for just two runs or his blast of four wickets in Melbourne that detonated Australia for just 98. Every single match, barring Brisbane and Perth, had Anderson's impression and his 24 wickets put him on top of the mountain there.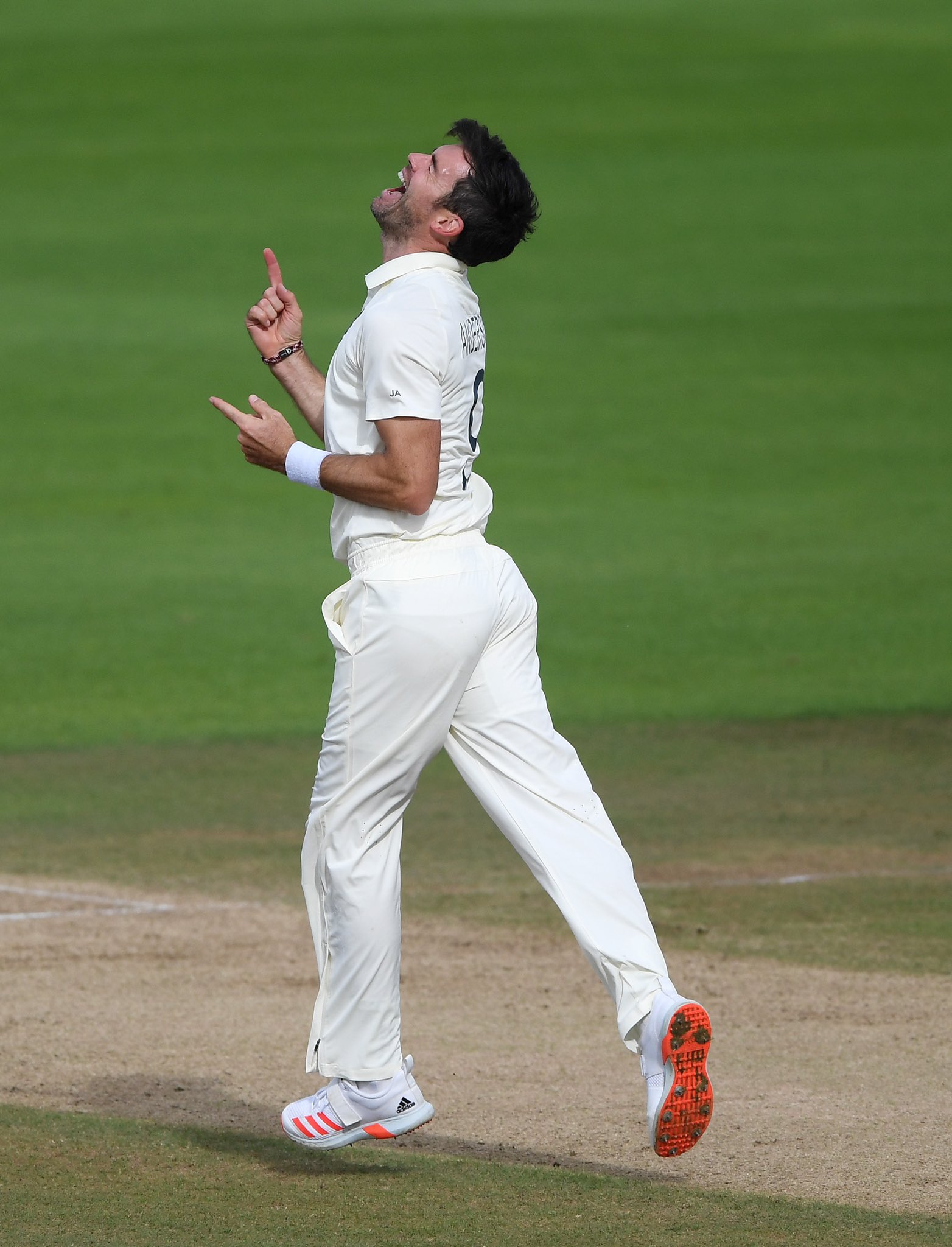 In the 2012 series, the pitches in India ranged from dustbowl to slow. Spin dominated. The leading wicket-takers were Graeme Swann, Pragyan Ojha, Monty Panesar and Ravichandran Ashwin. Only one pacer entered the top five and it was Anderson. He played the perfect supporting role with 12 wickets and his exhibition of reverse swing in Eden Gardens was a sight. Swann and Panesar's efforts would have been useless had it not been for Anderson's brilliance.
Getting on top of greats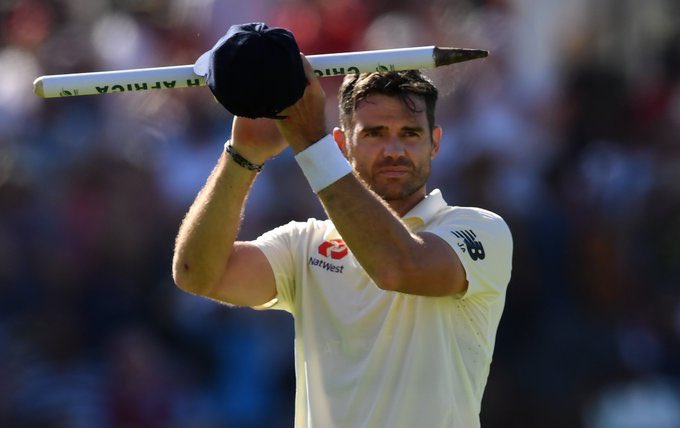 He has dismissed Sachin Tendulkar and Michael Clarke nine times. Jacques Kallis and Kumar Sangakkara seven times. These four players combined have scored over 50,000 Test runs. But, there is one bowler who has stamped his class on all of them. Anderson has dismissed Tendulkar the most number of times in Tests and that record will never be broken.
Kallis and Sangakkara have fallen prey the most to Anderson. Anderson's ability to dictate terms to top batsmen in the modern era is staggering. Apart from the Fab 4 mentioned, Anderson has had the better of current greats as well.
He has dismissed Virat Kohli five times, the second-most by a bowler. He has gotten the better of Kane Williamson and Cheteshwar Pujara as well while his only struggle has come against Steve Smith, although he had dominated him earlier as well.
Glenn McGrath, who had held the previous record for the most wickets by a pacer, has rightly summed up Anderson. His record for a pacer might never be broken. That is a fitting testament. James Anderson's achievements will be the gold standard of fast bowling, just like how Sachin Tendulkar and Sir Don Bradman set.