With six races done, Formula 1 has arrived at a famous stop. In some ways, it's the ideal gateway to Europe: Monaco! The fashionable circuit is not only a vintage track but one of the best and most challenging that there exists.
A venue that first held a Grand Prix back in 1929, Monaco has witnessed the triumph of some of the greatest names F1 has seen in a long, checkered journey. Think Senna, Lauda, Hamilton, Alonso, Raikkonen, to quote a few.
But this time around, there was much drama and there could be more of it come the race day, as evidenced by the sudden conclusion of an action-packed Saturday Q3, where Perez, all of a sudden, spun out and hit the barriers, thus bringing a premature end to a session that still had 30 seconds of action to offer.
Though, at the end of it all, which drivers does KyroSports think will have to up their come on the main race-day at Monaco?
1) Charles Lelcerc
Charles Leclerc has done it all at Monaco; taken pole, raced fearlessly and driven at the track for the very team he always dreamt of joining. But not once has he finished a single Grand Prix here up to this point.
But as one of Monaco's finest exports to the unpredictable world of Formula 1 takes another pole, a fourth this year, the key question is whether he can actually race to a victory?
Should he actually do so, it'll mean the world to not only Leclerc himself, his team principal, Mattia Binotto but also to the man who'll be watching him from the heavens: Jules Bianchi, Leclerc's mentor.
There can be nothing ideal other than starting the 78-lap Monaco challenge from the very front of the row. Let's see if Charles can convert that into a mega win.
2) Daniel Ricciardo
If there's a Daniel Ricciardo race that's stood the tests of time and is even celebrated to this day, then it's his famous triumph on the street circuit of Monte Carlo back in 2018.
For someone who very nearly got his maiden Monaco win in 2016 only to suffer massive disappointment over half a decade back, the 2018 triumph with Red Bull, was a redemptive moment of sorts for the Australian.
But those days of being fast and on the frontal end of the grid are long gone; he's currently struggling with McLaren.
As a matter of fact, Ricciardo, whose contract runs till the end of 2023 has even stated that he'd like to speak to the team regarding his current position within the McLaren camp.
There was further disappointment for the Honeybadger as he'd go no better than P14 upon the completion of Q3 at Monaco, which was just ahead of Hass' Michael Schumacher.
Against that narrative, Ricciardo must deliver a strong race result- but can he?
He's been well outside of points where the last three Formula 1 Grands Prix are concerned and will hope that another lowly finish doesn't make it four in a row.
Go, Daniel!
3) Carlos Sainz
Carlos Sainz failed to get pole in Spain, the reward for which was being handed out by his own father. One wondered, what a sight might that have been for the Smooth Operator of F1; seeing Leclerc getting the famed tire from none other than Carlos Sainz sr.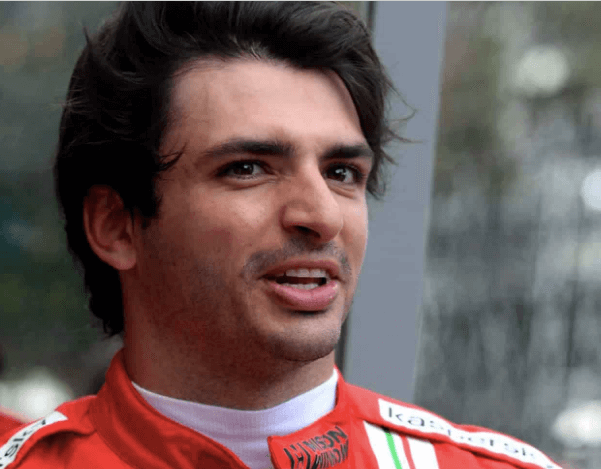 Later on, he'd meander outside the track and into the gravel very nearly making a mess of those tires.
But eventually, Sainz collected a fourth and thus, the only points Ferrari scored on a lacklustre weekend in Barcelona.
For starters, the 27-year-old driver will hope that he can break into the top three here at Monaco at the very least and not endure the nearly heart-stopping moment of almost running into Perez, seconds before Q3 came to a sudden halt at the back of the Mexican spinning and going into the barriers.
Sainz will also do well to note that the last he raced here at the salubrious principality, he went on to collect a fighting podium. He'd emerge second-best but only to winner, Max Verstappen.
This time around, he begins the race ahead of his former teammate- how cool is that?
4) Valtteri Bottas
The Alfa Romeo driver begins his 2022 Monaco GP contest from twelfth on the grid. It's not the best place from which to start the 78-lap contest ,but is also not as awfully low a grid slot as his own teammate, Zhou Guanyu's P20.
That Bottas needs to drive a strong Monaco GP 2022 is not down to the fact that he's been lacking form; he's amongst the few on the grid to have consistently finished in points.
As a matter of fact, Bottas has only endured a single DNF whilst having also picked up a fighting fifth at the twisty Imola Grand Prix.
But much of it is down to the fact that the Finn, as seen so far, is the only man scoring points consistently for the Hinwil-based Swiss Italian team.
Moreover, last year, whilst driving his final Monaco GP for Mercedes, Bottas failed to finish the contest hampered by a wheel nut issue. He'd retire and score no points, whatsoever.
So one could say, there's that added impetus to score points tomorrow.
5) Fernando Alonso
Over the course of what has clearly been an outstanding career, Fernando Alonso has scored 98 podiums. That's a hefty lot. Just two shy of a century of podiums.
But you'd be surprised to know that of that number, the Spaniard has only scored 4 here in Monaco.
He's won here on two previous occasions but even that cannot make do for what's well and truly speaking, an ordinary run at the famous Principality.
By that count, Alonso needs to deliver a strong race weekend. But most importantly, for a driver whose performance finally seems to be on the mend, Alonso, who scored a valiant P9 at Spain, would like to emerge with a stronger result come Sunday.
He'd love to be consistent and go much better than what he got last year in 2021: a P13 at the street course.
6) Lance Stroll
The noted Canadian driver hasn't really delivered a belter of a performance as yet. With six races done so far, all that Stroll has got are no more than two points.
That's largely due to his successive P10 finishes at the Emilia Romagna and the Miami Grands Prix.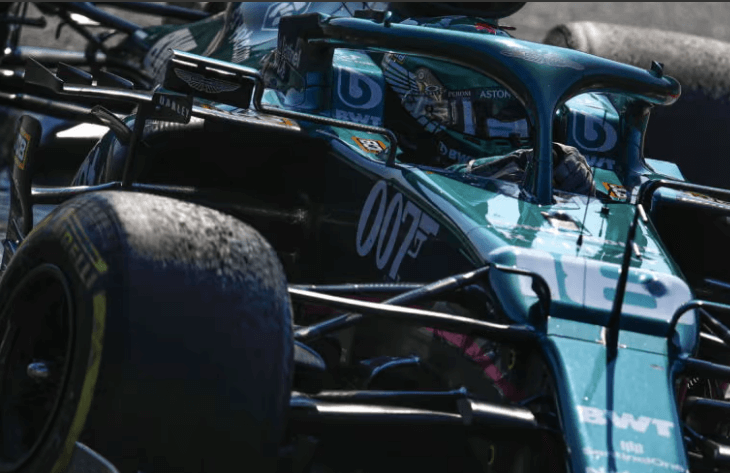 Where his latest race result stands, Stroll was only able to notch up a fifteenth at the Barcelona-bound Spanish Grand Prix; Vettel scored an eleventh in the same contest.
But when Stroll managed no more than a P18 upon the completion of the 2022 Monaco GP qualifying, it became clear as to why the Canadian driver will need a strong race result on Sunday.
What he will now need to do, perhaps for the sake of his own self confidence, will be to at least mount a challenge to teammate Vettel, who begins the Monaco drive from ninth in the grid.
But will Lance even be able to come close to the famous German multiple world champion?