They were once a formidable force in international cricket, so much so that many wondered what they would have achieved had their cricketing dreams not been shackled by years in isolation.
A fiery bowling attack, coupled with experienced and skillful batters and tigerish fielders, they looked world-beaters everytime they stepped onto the field.
If in Allan Donald, Brian McMillan, Fannie De Villiers and Richard Snell they had a bowling attack that could tear any batting apart, there were the likes of Hansie Cronje, Keppler Wessels, Gary Kirsten and Daryl Cullinan with a wealth of experience and incredible batting chops at their disposal. Not to mention the gravity-defying fielding skills of a certain Jhonty Rhodes.
Yet, and quite inexplicably so, South Africa could never lift the World Cup and their long and painful wait still continues.
If in the 1990 World Cup, their first, it was the controversial Duckworth and Lewis system that robbed them of a shot at glory, in the later editions, it was their failure to get over the line in crunch matches that cost them.
They even came to be tagged as perennial chokers as they continued the unflattering trend of surrendering matches from a position of strength.
While the failure to bring home the World Cup is still an open wound, there's a bigger worry for the top bosses of Cricket South Africa, going forward.
As their performances in recent international fixtures bear evidence, South African cricket has slipped to a level of mediocrity not seen since their readmission to world cricket.
While the exit of some of the biggest cricket stars – Herschelle Gibbs, Lance Klusener, Shaun Pollock, Graeme Smith, AB De Villiers and Morne Morkel – have left the Proteas with a huge void to fill, the talent pool has apparently shrunk, with not many quality cricketers coming through the levels.
Before the former Proteas captain took over as the director of Cricket South Africa and former stumper Mark Boucher as coach, there were serious concerns over the way the country's cricket and national team were run.
Racial bias and injustice rife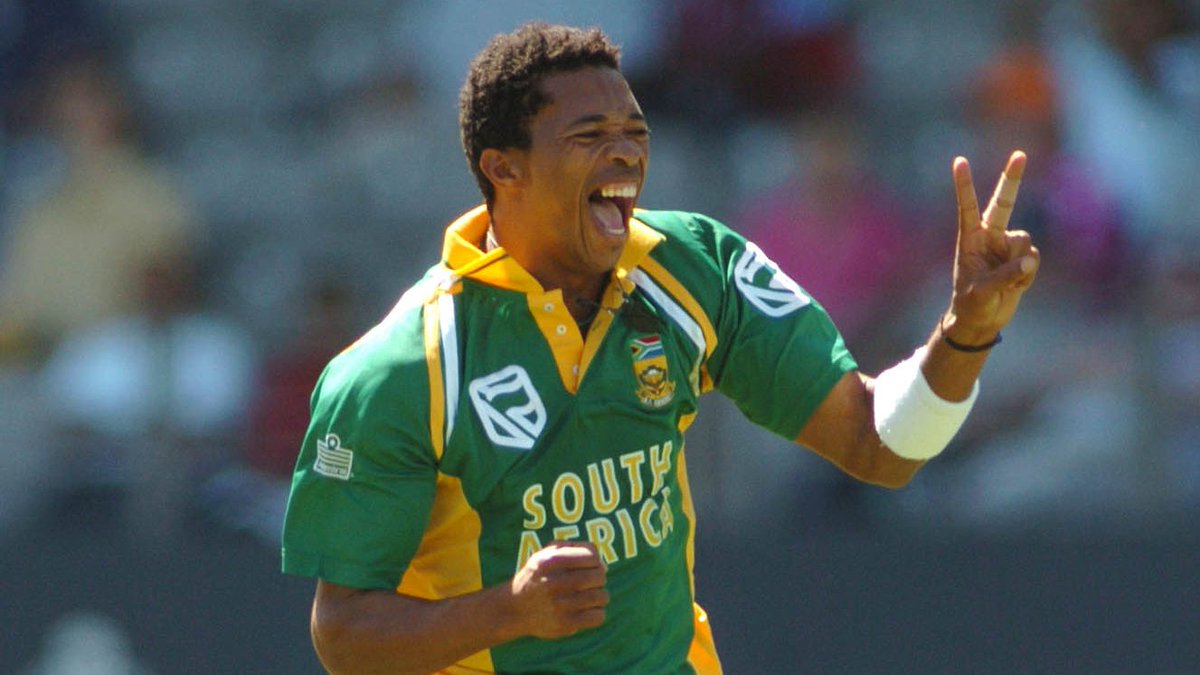 However, even the shake-up in the top echelons of Protea cricket doesn't seem to have helped matters.
In a scathing assessment of the state of affairs in South Africa cricket, former off-spinner Pat Symcox recently tweeted, "Right now, Cricket South Africa should be closed down. A proper dog and pony show with cricket being dragged through the mud daily. Buy popcorn and watch."
What has pushed Protea cricket deeper into the mire is the shadow of alleged racial bias and injustice that is stifling cricketing talents in the country before they could prosper.
Opening up on how he was ignored and isolated by teammates during his playing days in a recent tell-all interview, former South African pacer Makhaya Ntini claimed his son, a junior cricketer, was losing out as there are wheels in Protea cricket working against him and other cricketers of colour. "My son Thando has also experienced this (racial discrimination).
He was also stopped from going on an U19 camp (on false pretences)," the former speedster claimed.
Many cricketers of colour, who were trialed in the national team, now find themselves strangely out of the reckoning. Lonwabo Tsotsobe, a left-arm medium pacer, who graced South African cricket with modest success, is no longer in the scheme of things as far as selection to the national team is concerned.
Thami Tsolekile, a promising keeper-bat who was blooded into the South African national team and played three Tests, strangely doesn't figure in selection debates anymore. 
Mfuneko Ngam, a hugely promising tearaway who was billed as the next Allan Donald, fell out of favour with national selectors after returning from a stress fracture. He also played three Tests. There were many like him who fell by the wayside.
While Protea cricket continues to search for its next generation of cricketing superstars, it is these lost gems that the nation will rue for years to come.
Follow us on Facebook for more sports news & updates