Rohit Sharma, one of the finest openers in One day cricket, does not need any introduction. His stats speak volumes about his talent, class and versatility.
Rohit, who has earned the moniker of the 'Hitman', is the only player in the history of the game to score three double centuries in the 50 over format of the game; he was the highest run-scorer (648) in 2019 World Cup; he also has the record of being the highest runner scorer (1490) in ODIs in a calendar year (2019) among the contemporary players.
However, Rohit's journey to the current stature was not easy. In his initial days he even struggled to find a place in the team but things began to take a turn for the better after the 2013 Champions Trophy played in England.
3 Years: Debut To First Century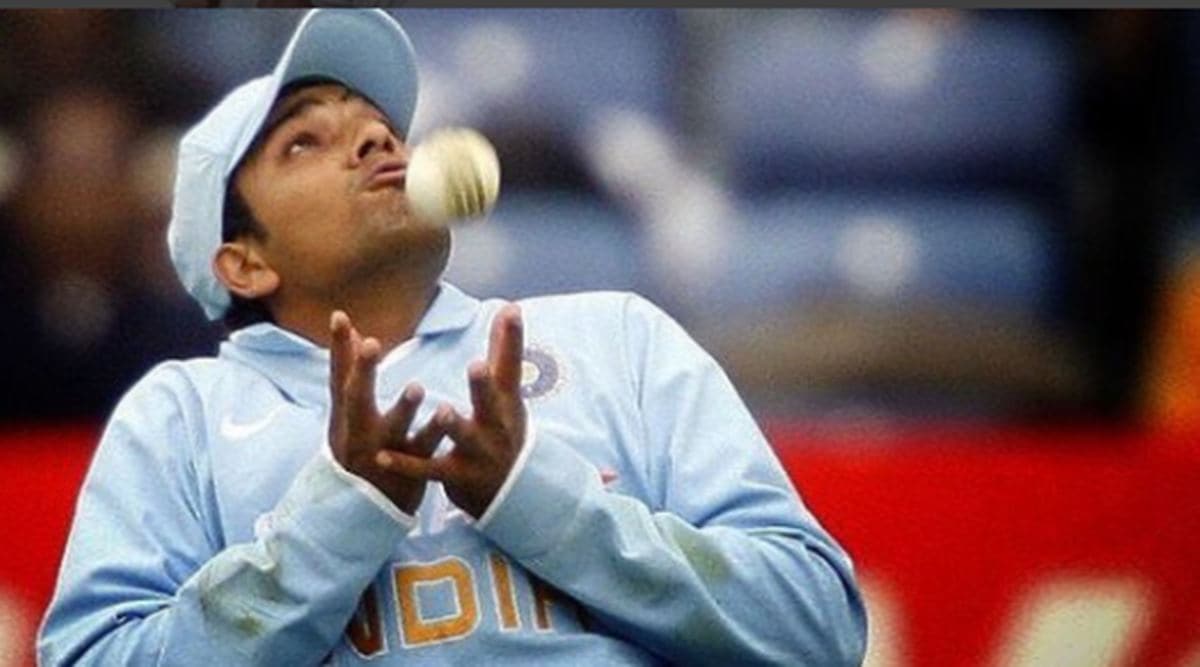 Rohit first wore the Indian jersey against Ireland on 23rd June, 2007, but he didn't get a chance to bat in the match. Later, based on his performance in the first T-20 World Cup, where he scored 88 runs in 3 matches including a 50*, infact he remained not out in all the 3 matches that he played, he was again picked up in the ODIs by selectors for the home series against Australia and Pakistan.
Batting at number 5, he scored a half-century, first of his one-day career, against Pakistan.
Selectors then included him in the team for the Commonwealth Bank Series (2007-08) where he scored 235 runs in 10 matches with an average of 33.57. Although he scored 2 fifties in the series, he couldn't capitalize on the starts that he got.
After 42 matches and almost three years since his debut, Rohit scored his maiden century. On 28th May, 2010 he scored 114 runs against Zimbabwe. He followed it with another century against Sri Lanka 2 days later.
Rohit Sharma was beginning to do justice to his talent, yet he was not at his best.
2011 World Cup Disappointment
But when everything seemed to be going in Rohit's favour, he began to struggle with the bat. As a result he was dropped from the team and could not even make it to the India squad for 2011 World Cup.
This incident broke Sharma to such an extent that he expressed his emotions on Twitter. In 2011, in a tweet, he said that it was a great disappointment for him to be left out of the 2011 World Cup squad.
2013 Champions Trophy: The Turning Point
Despite scoring just 168 runs in 14 matches at an average of meager 12.92 in 2012, the selectors gave Rohit Sharma another opportunity in 2013 Champions Trophy. M.S. Dhoni, the then captain of Indian team, showed faith in Rohit Sharma and his abilities.
Since debut Rohit had usually played in the middle-order. But the turning point came when MS Dhoni sent Rohit up the order to open the innings for India in the 2013 Champions Trophy.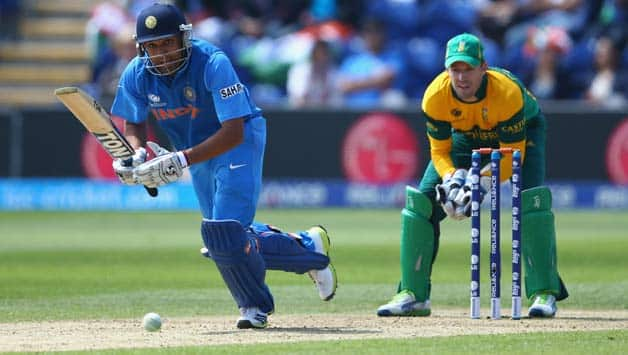 With better technique and temperament Rohit became one of the top five scorers of the Tournament. He never looked back again and continued to rise higher and higher.
Later in the year, he cemented his spot in the team with scores of 141 and 209 in a home series against Australia.
Stats: Before And After 2013 Champions Trophy
Prior to the 2013 Champions Trophy, Rohit Sharma had scored only 2065 runs in 83 innings of the 86 matches he played. He had just scored two centuries, against Zimbabwe and Sri Lanka back in 2010, and 12 half centuries. Moreover, in the six years he only once averaged more than 50, with an average of 55.54 in 2011.

In the post 2013 Champions Trophy period, Sharma has scored 7050 runs in 136 matches. During the period he has scored, 27 of his 29 centuries, which also includes the 3 double centuries, and 31 half centuries. The data suggests that in half of the matches, i.e 60 out of 136 matches, Rohit has at least scored 50.
This has evidently helped him average more than 50 in all the years since 2013. Interestingly he has averaged more than 60 in 3 of the 8 years since 2013.
World Cup 2019
Rohit Sharma has indeed come a long way, from being dropped from the team before 2011 World Cup and being left out of the World Cup squad to being the leading run scorer in 2019 World Cup.
The 2019 World Cup belonged to Rohit Sharma, who scored a total of 648 runs and finished as the leading scorer of the Tournament. The 'hitman' became the first batsman in the history of World Cup cricket to score five century in the same World cup. In just two World Cups, 2015 and 2019, he has equaled Sachin Tendulkar's record of 6 centuries in the World Cup cricket.
Moreover, 2019 belonged to Rohit who became the highest run scorer (among contemporary batsmen) in a calendar year. He scored 1490 runs in 28 matches at an average of 57.3, with 7 of his 29 centuries.
The performances in ODI were reflected in tests too. In 2019, Sharma played 5 tests in which he scored 556 runs at prolific average of 92.66 and a career best of 212.
To sum up, when we look at Rohit's ODI career, the 2013 Champions Trophy, had a seminal role in his confidence and performance, transforming him from a batsman who couldn't capitalize on starts to the 'Hitman' who can blaze centuries at will.
Follow us on facebook for more sports news & updates