There are famous drivers. There are great drivers. And then there are those that preside over a mixed legacy. And while at 32, Valtteri Bottas is still young to have such a thing as a legacy, he does have a career whose strongest point is experience.
So where the 2022 world championship is concerned, then Alfa Romeo, Valtteri Bottas's new F1 destination will be using precisely that very strong point to put up a fight in the 2022 season.
For a driver who did seem a bit concerned about his imminent F1 future desiring, a multi-year agreement, at the very least, in Formula 1 has now found exactly what he desired.
But is this switch to Alfa Romeo going to turnaround the career of a determined driver, one who has 9 race wins and 63 overall career podiums already but not a single world title?
That's when he began his Formula 1 journey in 2013 with Williams, his very-first employer after spending a year as their Test driver, circa 2012.
In some ways, it may be fair to say that the Formula 1 driver market has immediately undergone a turnaround and that too, inside a space of the last one week or so.
First, one got to know about Fernando Alonso's new contract at Alpine. Then came the news of current Red Bull driver, Sergio Perez, continuing with the strong Milton Keynes-based outfit for 2022 as the Horner-led team announced an unchanged line-up for the next championship.
And now, we have the brand new development at Alfa Romeo that was anyways going to field a vacant seat in the wake of Kimi Raikkonen confirming his departure from the Swiss-Italian team.
That being said, where one must credit Valtteri Bottas, currently in his final season with Mercedes, is that the Finn was more than a quick driver on the track. He has been one of the pillars of the Mercedes team and a big reason behind their four constructor championships.
Equally important to his own success was the powerful Mercedes team with whom the famous Finn collected nine separate race wins, not too bad an achievement for a driver who began his journey in 2013 with Williams.
Excited about the new step in his Formula 1 journey, the following is what the Nastola-born driver, noted for his successes at Austria and Russia, had to say: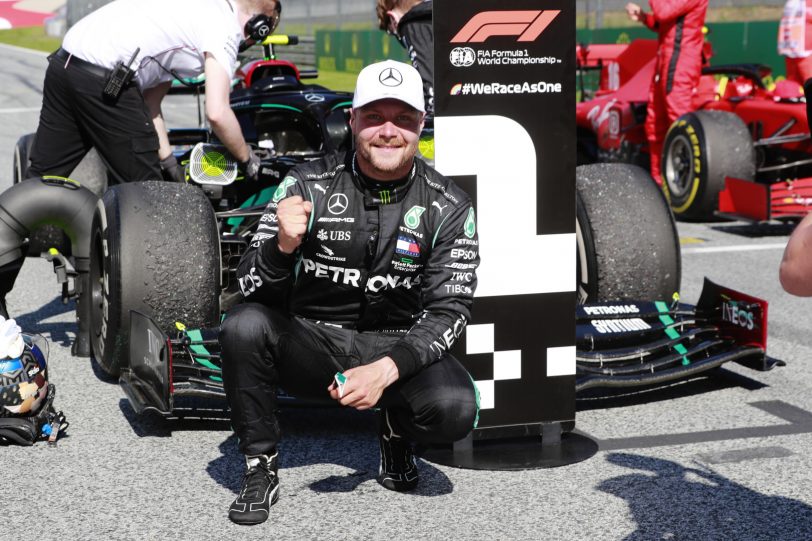 "Alfa Romeo is a brand that needs no introduction, they have written some great pages of Formula 1 history and it's going to be an honour to represent this marque. The potential of the setup in Hinwil is clear and I am relishing the opportunity to help lead the team forward up the grid, especially with the new regulations in 2022 giving the team a chance to make a leap in performance," said Valtteri.
But he's add what makes the 2022 move to the Hinwill-based outfit a positive development for him as he exclaimed,"I'm grateful for the trust the team has put in me and I cannot wait to repay their faith: I'm as hungry as ever to race for results and, when the time comes, for wins. I know Fred [Vasseur] well and I am looking forward to getting to know the rest of the team I am going to work with, building relationships as strong as the ones I have at Mercedes."
That being told, where Valtteri Bottas, 9 podiums with Williams (including a best-place finish of P2 at the 2014 German GP) is concerned, then all his pivotal Mercedes experience will come in handy for Alfa Romeo in their renewed efforts to reach the front of the grid next year.
Though whether that happens for real will depend on the kind of car the Swiss-Italian team produces for 2022, one that'll be powered by a Ferrari engine.
But for now, it suffices to say that Alfa have got a new male, and that too, from the land of Iceman Kimi Raikkonen.