It's often said that some of the best batsmen in the world are not blessed vertically. In other words, they are short. Don't believe me? Well, just Google the heights of Don Bradman and Sachin Tendulkar. Or even Virat Kohli for that matter.
Three of the best batsmen in contemporary cricket, Kane Williamson, Steve Smith and Kohli have decidedly average heights. Only Joe Root hits the 6-feet mark among premier batsmen of our times.
Of course, there are loads of exceptions to this rule. Also, power-hitters like Chris Gayle are imposingly built; their efficacy with the bat a function of their strength.
But when it comes to the most elegant timers and classically correct batsmen in the world, shorter men dominate the chart.
Some would say It has something to do with their low centre of gravity, others would tell you that there is something mystifyingly aesthetic about a relatively shorter man caressing the ball through the covers.
So where does this leave the man-of-the-moment Zak Crawley?
At 6 feet 5, Crawley is one of the tallest cricketers around. His hunched-up technique does not inspire confidence when he takes guard. However, Crawley's amazingly still head and desire to dominate the bowling make the difference.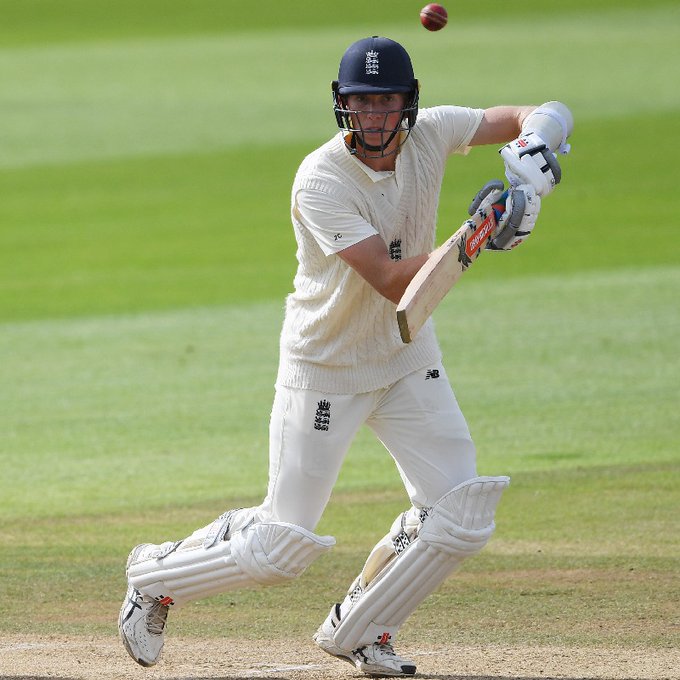 During his epic 267-run innings in the third Test against Pakistan, Crawley shattered many records.  He became the youngest batsman since David Gower in 1979 to score a double ton and his 359-run partnership with Jos Buttler is the highest ever for the fifth wicket for England.
His runs are also second among highest scores made by maiden centurions. He has notched up his highest first-class score with his maiden Test triple-figure score as well. But Crawley emerges from the umpteen other numbers to drive home a more significant point.
Persistence, foresight
England faced a tough bowling attack over the course of the first two days and are four down for 120 odd at one time with Yasir Shah having just unleashed a googly to get rid of Ollie Pope. But Crawley and Buttler's aggression never abated and they well and truly batted Pakistan out of the Test.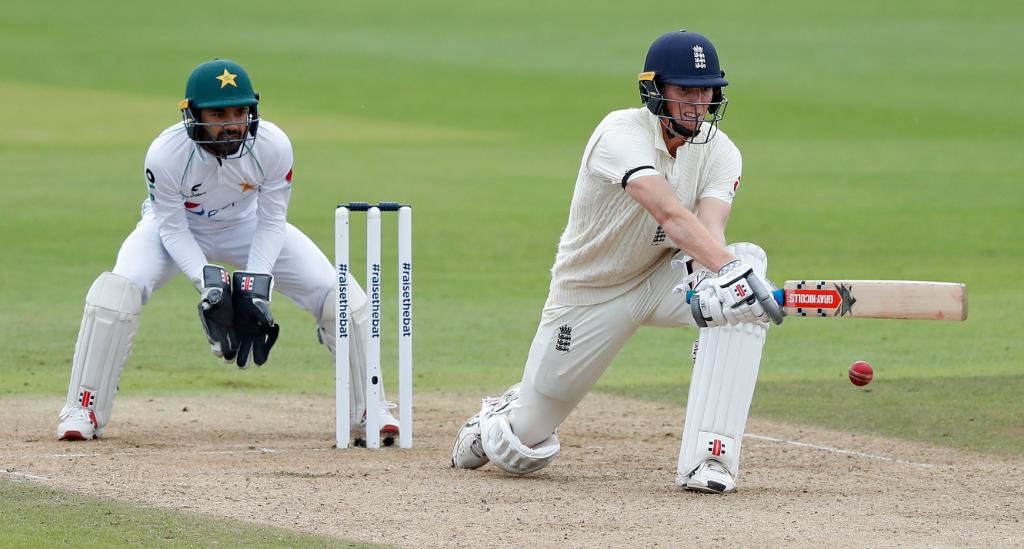 Crawley can play all around the park, driving on the front foot and flicking and hooking on the leg side with aplomb. He even used the reverse-sweep quite effectively. But lest one forgets, he has a first-class average of less than 35 and had a rocky start to his England career.
Credit must be given to the England management to persist with him and have the foresight to envision that Crawley can be a stable No.3 for England in the longest format.
Crawley is not the most elegant player out there. However, he is much more of a strokemaker than fellow newcomers Dom Sibley, Rory Burns and even Pope. Hence, a call-up to the magnificent limited overs' England team is not incomprehensible.
Crawley has shown a temperament that belies his age and, indeed, his numbers. He paced his innings beautifully over the two days. Taking it slow when Shaheen Afridi and Shah were on the ascendant, leaving and nudging, Crawley kept the scoreboard ticking till he found the right balls to unleash on with his array of cuts and drives.
Zak Crawley gave a torrid time to leg-spinner Yasir Shah, especially in the post-lunch session. He slog-swept him for four and then off drove him for six in an over costing 13 and Yasir's next over went for ten.
The only thing he will have to work on is consistency. Only then will the bouts of brilliance turn into something more long-lasting.