Pakistan's shambolic defeat against India in the ongoing ICC World Cup 2019 was another blow to their journey in ODI cricket.
The Men in Green have been terrible in ODIs since a while now and the trend of poor quality was witnesses post their stunning success in the ICC Champions Trophy in 2017 over India.
After that major trophy win, Pakistan have been surrounded with many issues on and off the field and their progress took a major hit.
They have played badly in the 2019 World Cup and see themselves ninth in the 10-team table.
Pakistan has four matches left in the ongoing 2019 World Cup and their chances of qualification for the semis look bleak.
Pakistan's inconsistency and not going in with a plan have been a major issue.
If you witness the match against India on Sunday at Old Trafford in Manchester, the side got it all wrong from the start and fed to India's energy.
For the second game in a row, the bowling was lackluster and failed to offer any substance.
From being termed as outsiders to the underdogs, Pakistan has been nowhere near to the level they can produce.
It's a shame that a country with such a rich culture is playing nowhere near the standards expected out of them.
Interestingly, reports suggested that there is a rift in the Pakistani team at the moment and the possibility of camps have surfaced. Players seem unhappy with leader Sarfaraz Ahmed.
Here we decode Pakistan's rapid fall in ODI cricket and how they have let the fans down by playing poorly in the ICC World Cup 2019.
Emotional decisions a worry
Pakistan's team selection have been rather meek in marquee games. It is time that the management learns that emotional decisions do not work in sports. Shoaib Malik has been one such figure in this side.
He has not done enough since a while now. And selecting him in the big games seemed to be a costly move.
With scores of 8, 0 and 0 against England, Australia and India respectively, Malik has offered no shield in that middle order.
With just three half-centuries since the start of 2018, Malik has been nowhere near of what's expected out of him.
Pakistan selected Malik purely because of emotions here. He is a senior cricketer and there was a hope that he will come good at least in one match. That mindset is pretty negative.
They could have gone with someone much younger or even hand players like Haris Sohail a regular chance in the ongoing World Cup.
Similarly, the inclusion of Mohammad Hafeez in that middle order is another decision based on emotion.
Hafeez, like Malik, has done nothing significant barring that match-winning knock of 84 against England. As a senior player, you need to offer more in big games.
Bowling, fielding have been terrible for Pakistan
Pakistan has conceded 300-plus scores in eight of the nine previous ODI matches. That's a worry in itself.
They came into the World Cup after having lost heavily against Australia in a series whitewash.
Then they were overpowered by England in May. The trend of bowling was lackluster all this while.
There is a certain lack of ideology, plan, and execution. When you look at their pattern of bowling, there is a similar trend.
All the pacers have been poor. The bowlers have either bowled too full or short. With gentle pace on offer, the short balls have been punished easily.
We expected Pakistan to learn from the ODI series in England and come with a better plan in the 2019 World Cup, but sadly that was never seen. The likes of Hasan Ali has been lucky to even play all the games so far.
He has been a major worry. With the minimal threat and too many balls on the slot, Hasan has gone for runs aplenty.
The quality batsmen like David Warner and Rohit Sharma were on to him in a flash.
There's nobody to tell these quartets of pacers to bowl in the right channels and avoid short balls that effectively lose their pace after pitching on surfaces in England.
The bowling has rather been to dependent on Mohammad Amir, who at the first place wasn't even being considered for the event.
Amir has got Pakistan back into games consistently, but the others have failed to rally around him. The pick and drop attitude towards spinner Shadab Khan has been a sorry sight.
The fielding looked out of sorts in the World Cup for Pakistan. From dropped catches to misfields and over throws, the plot was missed. Pakistan aren't a fielding side, but you expect some decency in a major tourney.
Pakistan are too dependent on the top order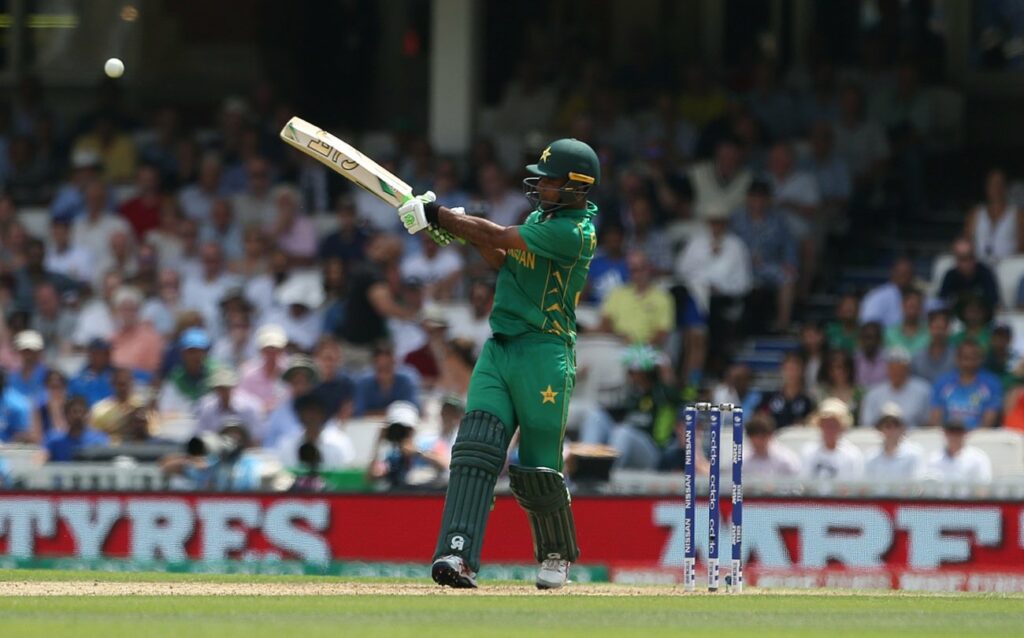 The issue for Pakistan in the ongoing World Cup is that there has been an over dependence on the top order.
The likes of Imam-ul-Haq, Fakhar Zaman and Babar Azam have been given the burden to score runs.
Their averages in ODIs suggest that Pakistan's hopes are always surrounding the trio.
Although, the front three haven't quite done well in the ongoing tourney.
They have thrown their wickets away after getting those starts. That has hurt the side.
Against Australia and then India, Pakistan laid the platform while batting, but once set batsmen got out, the team collapsed.
Now the major issue here is that nobody in that middle order is willing to take responsibility.
Barring the game against England, nothing substantial was noted in the next set of games.
One cannot win games if the middle order is shaky and none of the top order batsmen goes on to get that big century.
No Pakistani batsman has registered a hundred in the World Cup, That says how their campaign has shaped up. Its been a difficult sight for the fans to see their team struggle in this manner.
Reports of rift in dressing room was unnecessary
Reports have surfaced that there is a feud among players and their unhappiness with captain Sarfaraz Ahmed is growing largely.
Sarfaraz is always known to demand more and is not ashamed of going all vocal on the cricket field.
He has been guilty of the same since a while now and instances were seen in the World Cup 2019 as well.
Reports in Pakistan stated that Sarfaraz allegedly lost his cool in the dressing room and accused some players including the likes of Imad Wasim and Imam-ul-Haq, of forming a group against him.
Another news report said that there are camps in this Pakistani side and several names do not want Sarfaraz in the side.
Although reports of Sarfaraz getting angry in the dressing room is true, but the camping story was quashed by sources close to the side.
This is something that the team didn't need. After all these losses, things inside the dressing room should have been kept there.
Intense scrutiny and breach of trust will definitely hamper the side.
Pakistan are on the brink of elimination and what they need is to rise in every department. They need a miracle from here on to turn things around. Pakistan are a side that needs changes in bulk. They need fresh energy and also perhaps a new leader once the World Cup ends.