You reserve magnanimous praise for Sachin, you hail Ganguly for his aggressive streak, and you've dedicated a wall of determination to hail Dravid. Why did you forget VVS Laxman? What wrong did he do? Is merely saying he's a Very Very Special player enough to regard a man who, quite like Rahul Dravid, bailed out India on many an occasion?
In an age that loves equality, recognizing freedom of expression as an important determinator of a conscientious world, why are we so miser in our appreciation for VVS Laxman, a man who may not push the fan to appreciate an Insta-perfect snapshot, move audiences for perfectly manicured answers as seen in a world running on PR-regimented Q&As?
Amid these honest question, there remains the legend of VVS Laxman, a man responsible for giving hopes to Indian batting when those around him- greats like Sachin, Saurav, Viru, and Dravid- faltered, a man who tirelessly stuck around and took on opponents like the Aussies head on, with his head firmly on his shoulders and his motivation level speaking to the skies.
Silken cover drives, graceful on-drives, a display of majesty through wristy strokes and, finely timed boundaries that often sought in VVS, the practitioner who lorded with elegance, there wasn't anything wrong with his game other than it being on a pedestal of understatedness and being shadowed by other greats in his own contingent.
Isn't it?
As the earnest lower-order soldier of India turns 44, we identify the top 5 innings of VVS Laxman that pay homage to his outstanding and often undervalued talent.
VVS makes Australia toil in his 167 at Sydney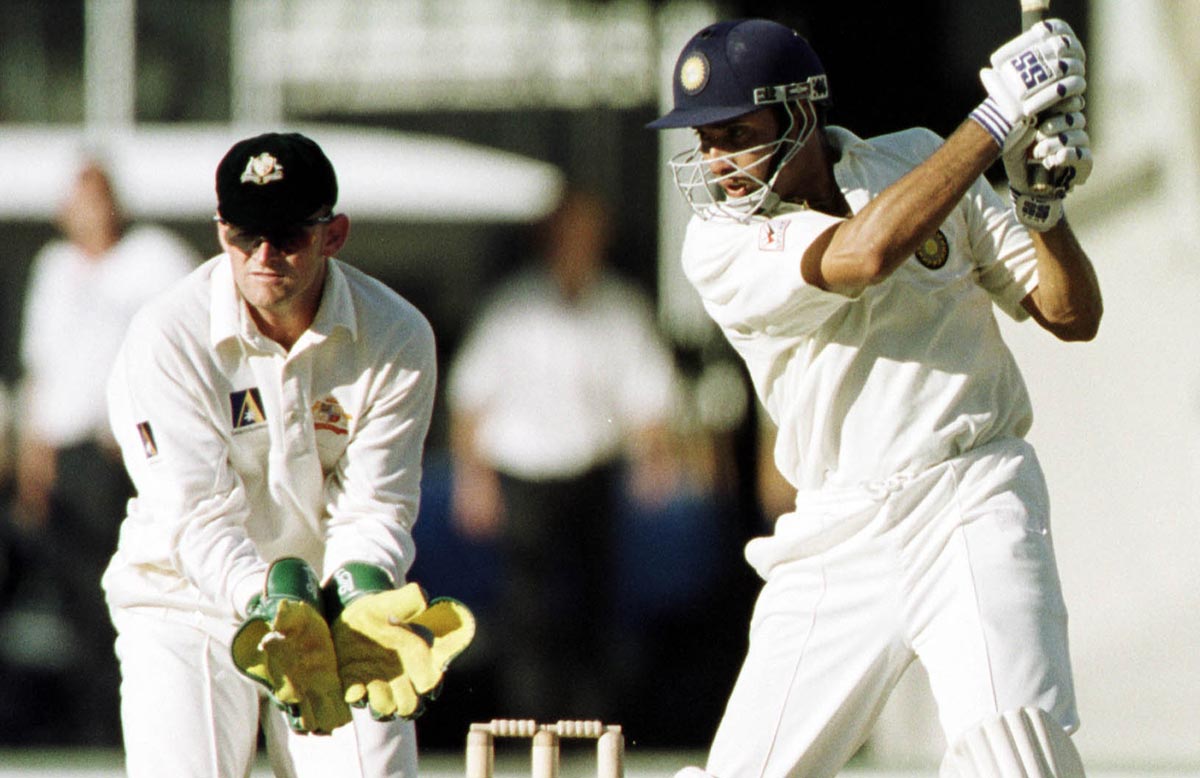 The best, they say, bring out their best often against the best. Put the phrase in a cricketing terminology and you understand just what VVS Laxman was.
One of the top five innings of VVS Laxman was shaped at one of Australia's famous hunting grounds, the SCG with the hosts being at the peak of their powers, in 2000.
It was back then, during the reign of the famous bowling trinity of McGrath, Warne, and Lee that Laxman replied with his quintessential suave, carving 167 runs much to the amazement of fans who couldn't find the Hyderabadi batsman breaking into a sweat, even once.
In a match where Langer, double hundred, and Ponting, a hundred, looked in an aggressive touch, Laxman calmed nerves with his characteristic easy-going construction of an inning so spectacularly underrated that one often forgets the right-hander carved his famous Sydney ton as an opener.
That he was alone in scoring highlighted India's bleak batting performance that yielded an innings loss.
Laxman conquers Brisbane with his 103, yet the team falls short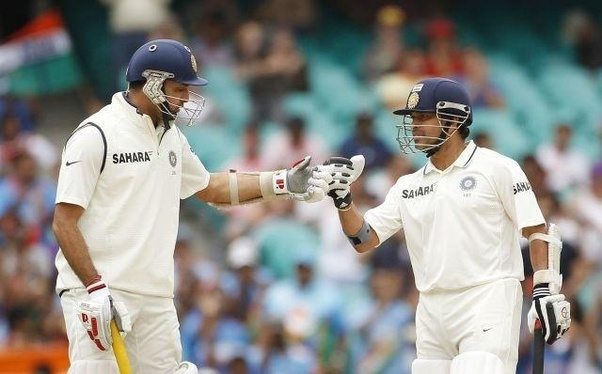 One of the many mesmerizing innings of VVS Laxman's career have seen Australia at the other end of the table; receiving a heavy paycheck of runs.
One such knock came during 2003-04, where VVS Laxman struck a vital hundred at Brisbane, holding the fort with characteristic resilience having the good fortune of good friend Rahul Dravid at the other end in constructing a 133-run stand.
In his 103 off just 113 deliveries, VVS batted for nearly 185 minutes altogether and scored about a third of Team India's runs, showing class as he took out Gillespie, Lee, Symonds, and the likes.
Laxman defies Sri Lanka at Colombo in his 103

One of VVS' more underappreciated knocks is that hundred he struck at Colombo, in 2010 during the fourth innings of a Test he helped India win.
What stood out in one of the top five innings of VVS Laxman, ever, was the time in which it was struck.
It's never easy to score a hundred in the fourth innings- is it?
But who can deny VVS his place among the world's most respected Test cricketers when it came to holding on to an end especially in the final or second inning of a game?
Requiring 257 to win, Laxman struck 103 well-compiled runs, toiling against the in-form Suraj Randiv, who then, bowled the cunning of a sorcerer.
Despite back spasms and a ton of heat, Laxman made Sri Lankans pay. So crucial was Laxman's match-winning century to India's cause that from the filter of appreciation, if anyone were to quote a masterclass in how to play spin then one wouldn't have to go any further from this vital Laxman hundred.
Laxman fights the Proteas with a gritty 96

It's never a pleasant feeling to miss out on a hundred, is it? But for VVS Laxman, who then, in his final tour of South Africa was keen to display a fight made his detractors- who called for his exit from the game- bite their own words as he stood tall against Morne and Styen in a sparkling 96 at Durban.
On a bouncy track where the likes of Dravid and Sehwag couldn't do much, Team India were reminded once again why they had in VVS a very-very special batsman who extracted the best from his craft when the going got tough.
South Africa even tried Kallis who didn't bowl all that much particularly in that series and got Tsotsobe to pose a few questions but the cautious right-hander defied the Proteas bowlers with his patience and focus.
281 not out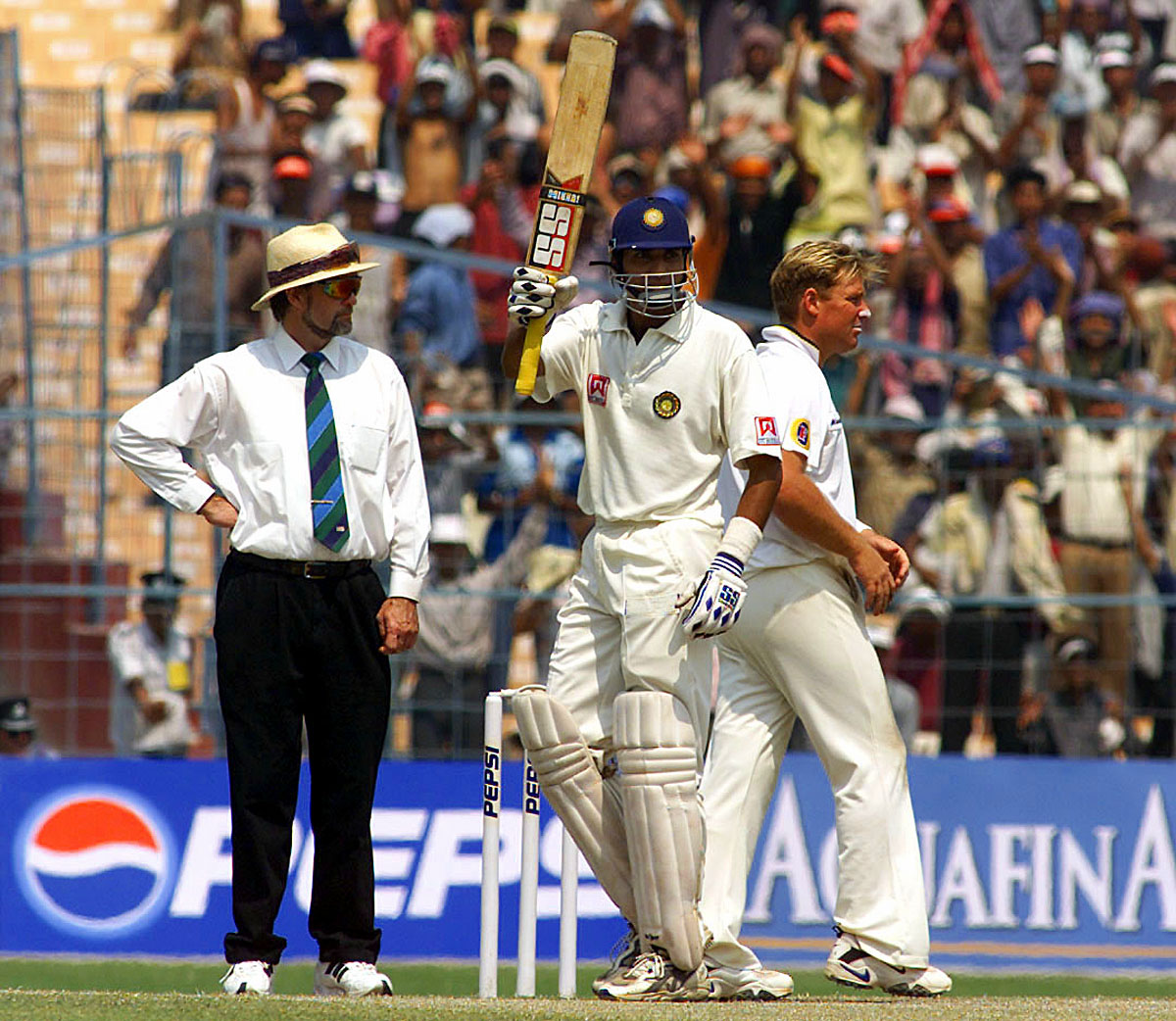 Does it get any better than that?
Long before Sachin completed his hundredth hundred, Dravid found to this utter surprise a wall constructed in his honour at the Chinnaswamy and before Viru tamed the Pakistanis in his special Test triple, VVS Laxman scored a knock that taught India how to defy a team most dreaded facing, whether away or at home, Australia.
In his gritty exhibition of unwavering concentration against Shane Warne, Glenn McGrath, and others, Laxman produced a tour de force in bailing India out of the hole of ignominy they were forced to dig at Kolkata.
By first enabling India to remove the follow-on, then continuing to bat- in a way where it seemed he was the soldier, master strategist, and the field marshal of a batallion- Laxman moved on to strike a knock that ultimately catapulted India to the attention of the world for being central to stop the Australian juggernaut.
His cover drives and late cuts, tapered with the pulls towards deep square leg and, an exhibition of calmness amid a sea of chaos gave India hope, statisticians a delight at seeing some serious number-crunching task, and ultimately proved to international cricket that India were no more lame pushovers.
That one of Laxman's favourite batting partners, Dravid, arose like a wall at the other end in his 180 made the Kolkata saga a triumph for India and a midnight for Aussies in the 'Garden of Eden.'