In football, having a good striker can go a long way towards tasting success, because eventually matches are won by scoring goals. This, explains why centre-forwards are always hogging the limelight nowadays. 
When it comes to strikers, they have various attributes, and as per the modern tactics, a complete player should not only be able to bulge the net on a consistent basis, but also help the team in pressing from the front. 
With that said, today, we decided to compile the list of best strikers in the world, based on 2019-20 season.
Because we'll be taking a look at center-forwards primarily, the likes of Messi and Ronaldo do not feature on this one, we have a separate list for wingers.   
Without further ado, let's see who makes the cut among as best strikers in the world:
5) Karim Benzema (Real Madrid / France)
Arguably one of the most underrated strikers in the whole world, Real Madrid's marksman Karim Benzema is much more than just an ordinary centre-forward.
He's crucial in attacking transitions, drops deep to contributes in the build-up play and of course, scores goals. Benzema has 35 appearances this season, and 19 goals along with 8 assists to his name.
Since the departure of Cristiano Ronaldo, the Frenchman has been carrying Madrid's attack on his shoulders, all alone.
A player, who is good in the air, and doesn't miss many chances, Benzema will go down into the history of one of the very best of his trade.
4) Jamie Vardy (Leicester City / England)
One of the key reasons why Leicester City find themselves in the top half of the Premier League is that Jamie Vardy has started to deliver the goods again.
A player who was key to the Foxes' triumph in 2015-16, Vardy is firing on all cylinders once again, and he already leads the scoring charts in England with 19 goals so far this term.
The 33-year-old is playing like a man possessed, scoring goals for fun. His pace and finishing have improved vastly from the past couple of seasons. Vardy is a true poacher, who deserves a place in the list of best strikers in the world in 2019-20.
3) Sergio Aguero (Manchester City / Argentina)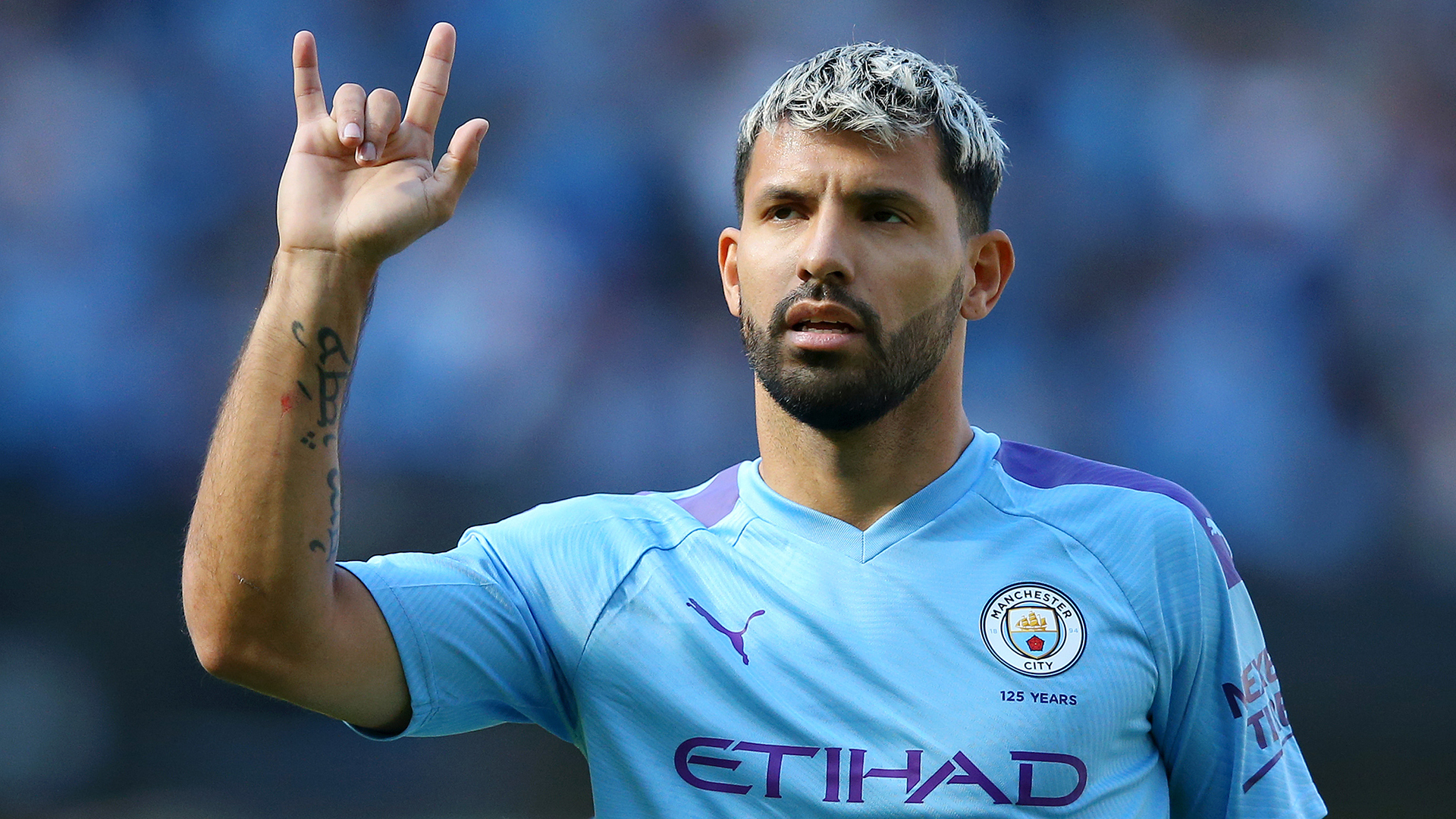 Talk about the most consistent strikers in the world, Sergio Aguero features above Vardy on this list because of his track record in the past seasons.
The Argentine hitman has been a revelation since moving to the Etihad, almost transforming Manchester City's fortunes, scoring that all-important goal against QPR in 2011-12 to hand the Citizens their first title in 44 years.
Aguero has been at his usual best this season, 23 goals across all competitions, as well as adding three assists.
Renowned for his incredible finishing and hold-up play, the 31-year-old is among the best marksmen, in the history of Premier League.
2) Ciro Immobile (Lazio / Italy)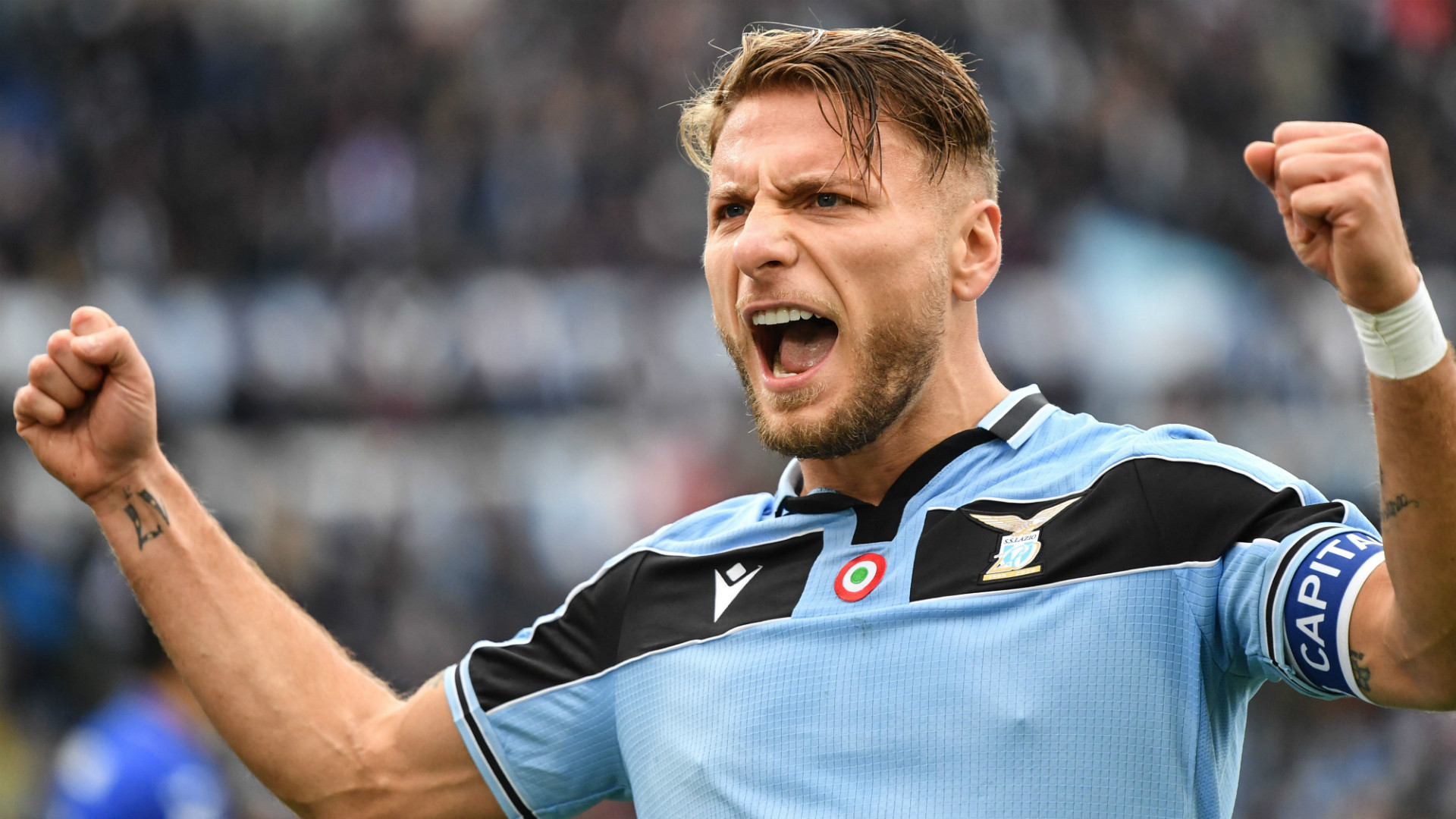 With more than 30 goals in 2019-20 season alone, in 32 games, Ciro Immobile has been one of the revelations of this season. The Italian forward has been scoring goals for fun, while he also is a good contributor, having laid on a further seven assists.
Immobile broke through at Juventus' academy but travelled far and wise, before finding his feet at Lazio.
Since 2016, he has been a consistent threat in attack, but this season, the 30-year-old was able to take his game to the next level altogether.
Immobile is in the running for winning the European golden shoe this term, alongside a player further down this list.
1) Robert Lewandowski (Bayern Munich / Poland)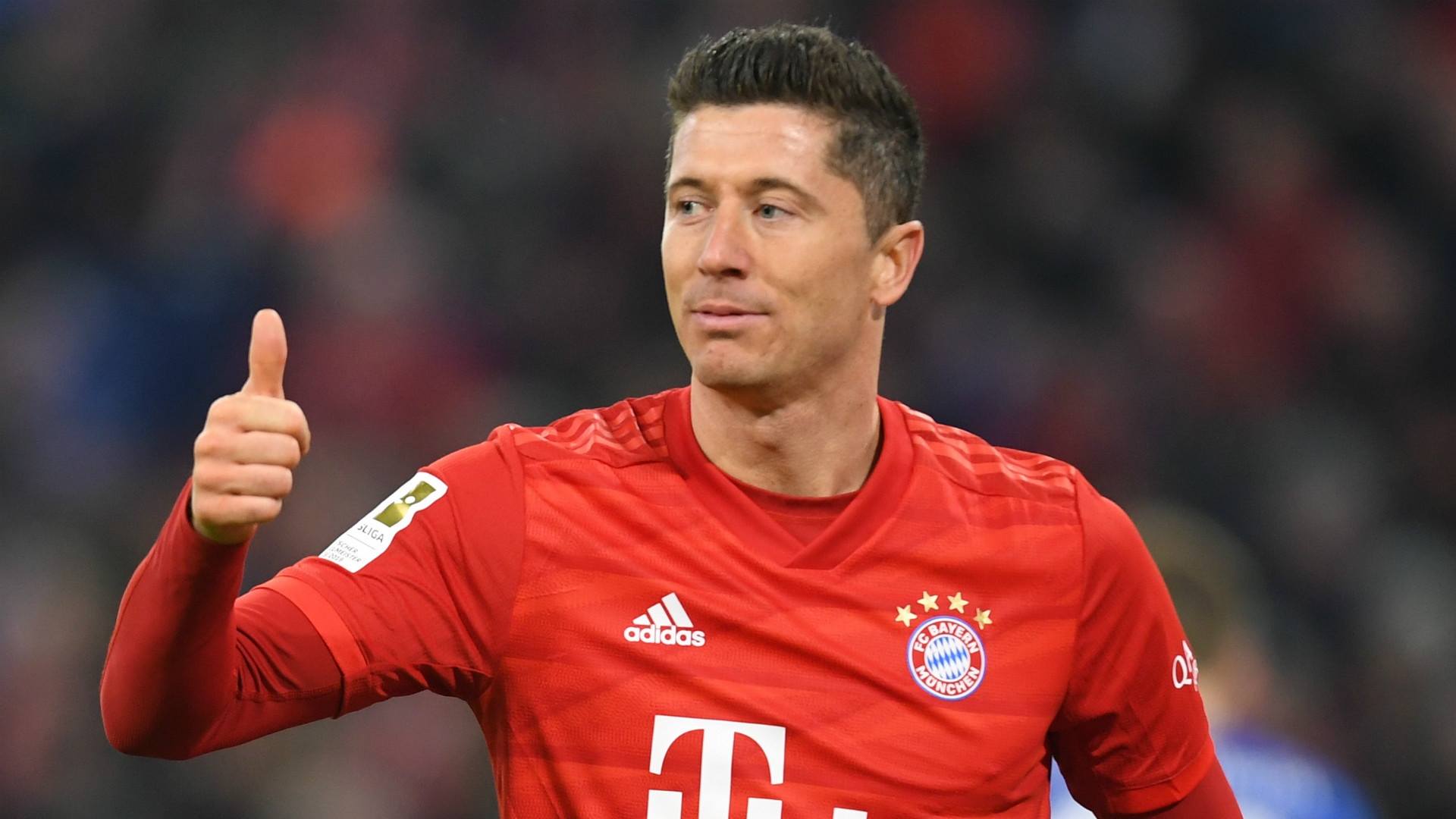 For the better part of the last decade, Robert Lewandowski has been tormenting defences for fun and he is one of the most lethal finishers in the game.
A player renowned as the goal-machine, this season, the Polish international has risen to greater heights, scoring 40 goals across all competitions, and the season hasn't finished yet.
Lewandowski is a complete striker, can score from either foot and is adept with his heading as well. Such has been his prowess, that the 31-year-old has been winning the golden boot in Bundesliga for quite some time now.
He is also in the hunt for the European Golden Boot, but we'll have to wait for the season to finish, to find out who among these strikers takes the big prize home.
All stats courtesy: WhoScored.com
Follow us on facebook for more sports news & updates