As the 2021 Formula 1 season comes to an end with the conclusion of the Abu Dhabi GP in sight, a question arises for fans and critics alike. Given the Lewis Hamilton versus Max Verstappen battle is going to dominate the final round with both heading into the race with exactly 369.5 points against their name, what are the other key moments that are going to make headlines? What is it that makes the electrifying night race such a key contest that one simply can't turn the head in another direction when there's much to play for? Let's take a look at the key facets and moments that hold in them the gravitas to define the upcoming 2021 Abu Dhabi Grand Prix:
George Russell to drive his final race with Williams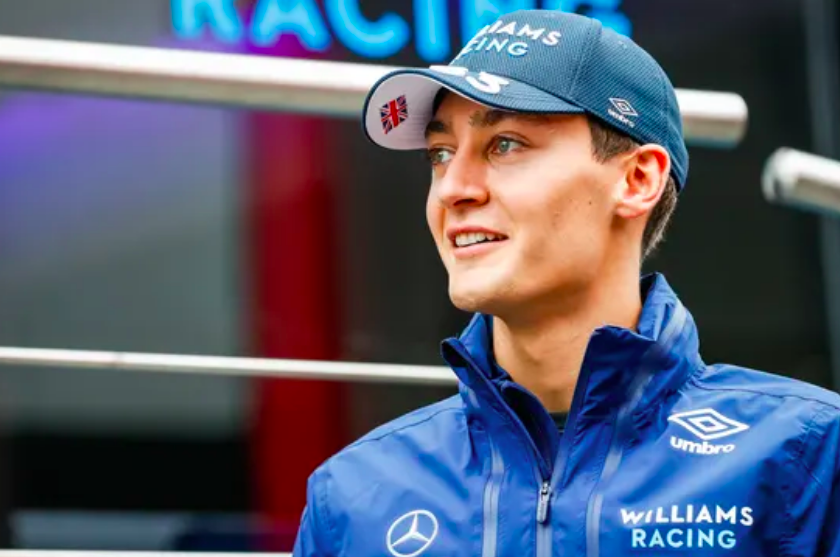 One of the most famous drivers as also among the widely noted in Formula 1, George Russell will look to end his Williams journey on a high, having bagged his first points this season thanks to a brilliant drive at Hungary. But it were moments like the Spa Grand Prix, where Williams' blue-eyed boy gathered a maiden podium that was not before driving a breathtaking P2 in qualifying in a rain-soaked Spa Francorchamps that made the English driver a firm favourite among fans. What remains ahead is another, hopefully productive race and a final one for one of the most talented drivers out there in his Williams (before he switches to Mercedes for 2022) But the key question, however, will be as to what can Williams' Mr. Saturday do ahead at Abu Dhabi?
Lewis's perfect teammate, the often underrated Bottas to contest his last Mercedes race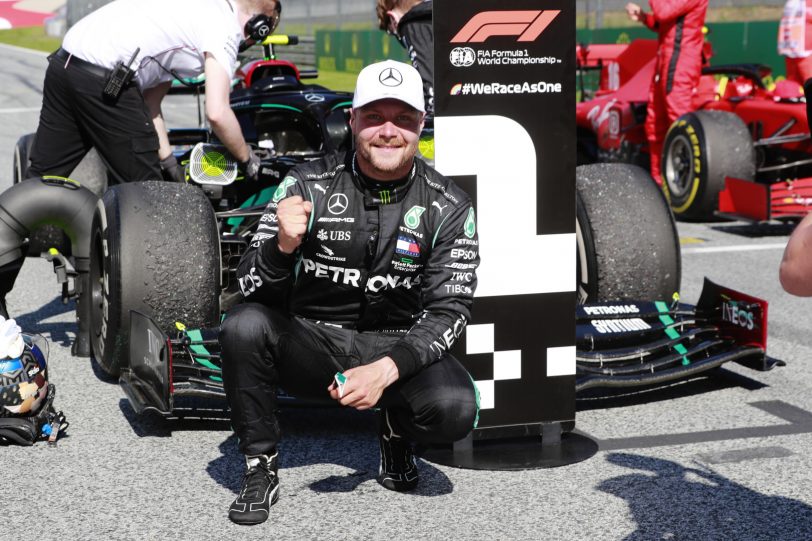 Valtteri Bottas, cool, calm and often understated has been the perfect foil to Lewis Hamilton's massively experienced and grandiose presence at Mercedes. Ever since 2017, the dazzling duo at Mercedes have helped write a new chapter in history of the sport in its turbo-hybrid era. And while surely, the lion's size of credit for taking Mercedes to the top of the rankings goes to Lewis, fighting for an eighth world title, what one can't underestimate is Valtteri's contribution. For someone who finished 58 points adrift of the great Lewis in his very first season as a Mercedes driver, still finds himself in the top three as he contests his last ever Grand Prix for the Wolff-led team. Barring 2018, where Raikkonen usurped Bottas, there's not been a single year from the onset of 2017 to 2021 where Valtteri didn't feature in the top three drivers of the grid at the end of a year. In fact, the Finn, now Alfa Romeo-bound for 2022, finished second-best to Lewis in 2019 and 2020. He's had quite a career with Mercedes even though his has been a run that often attracts harsh judgement and unfettered critiques painted in near admonishment. This year, Bottas gathered 11 podiums and he'll look for nothing else but another big score, if not a race wi since a team order will certainly come into play since Hamilton's in the hunt for his eighth title. While popular theories will not warrant much love to Bottas, he surely has done Mercedes proud and will look to do no less in what's left of the 2021 F1 season (P3, 218 points).
A not such a fairytale career of an underappreciated Antonio Giovinazzi comes to an end
To many, Antonio Giovinazzi was nothing but second fiddle to Kimi Raikkonen. But, to the lot that cared to delve beyond the idiosyncrasies of biases and fanboy estimations, Antonio Giovinazzi tried as best as he could to salvage something meaningful in his tryst with Alfa Romeo in 2021. That his efforts unearthed only 3 points in a misery-ridden year for the Hinwill-based side that finishes ahead only of Haas says it all. Yet, now that the bearded bloke from Martina Franca is exiting Formula 1, perhaps it makes sense to delve on what he managed this year, which sadly remains unsung. Where it came to qualifying this season, then the Alfa Romeo driver of car #99 beat Kimi in 8 out of the first 12 races this season and also collected the first points for the team this year courtesy a valiant P10 at the barricaded and cramped bylanes of Monte Carlo. As Giovinazzi, fresh from an action packed Saudi Arabia GP, where he outscored Kimi, embraces his final F1 race (unless he comes back to the sport), thoughts go out to the quiet battler in the white and red racing overalls. Probably, he could've fared even better had he had a Williams or Alpha Tauri at his disposal. Go well, Gio! Have a blessed run in Formula E ahead!
One last shot at the Leclerc vs Norris battle
Lando Norris will be forever credited- and rightly so- for upping the tempo of recovery for one of the sport's most famous racing marquees in 2021. In a season where McLaren have already amassed 269 points to land fourth on the Constructor standings, it's incredible that Lando Norris has gathered 154 on his own, even more than the experienced Daniel Ricciardo's tally. But implicit in what Norris, the boy wonder behind the incredibly moving Russian Grand Prix, has achieved this year is his tight battle with Ferrari's Charles Leclerc. On his part, the young Monegasque driver, fast emerging as a rival to Norris, has scored 158 of Ferrari's 307.5 points. The two, therefore, are not separated by much other than 5 points on the table. Another hefty race finish punctuated by some mighty fine driving on both drivers' part could well make the season-finale a great contest. Who finishes ahead of the other- will it be the Monegasque or the Briton- will define the tone of the remaining Grand Prix and it'll surely be an interesting midfield battle to watch out for.
The Iceman Leaveth!
It was here in 2012 where the Iceman Kimi Raikkonen had exclaimed over team radio, "Leave me alone, I know what I'm doing" as he went on to win the Grand Prix in his maiden year with Lotus upon his comeback. In so doing, he'd send the message, loud and clear, that the Iceman had cometh. Now, as he prepares for one final run to the checkered flag at the very same venue, the world utterly enthralled by his unfettered excellence and coolness is watching as the Iceman is going to 'leaveth!' In bringing an end to what have been 19 glorious years in the sport's top flight, Kimi's broken hearts with his disappointments, found his way to new ones given his sensational wins, made fans, earned the respect of his contemporaries and even found against his name several records that carve a unique niche for the Finn. And he's done all of that with the same simplicity and imperturbability that have made Kimi a one of a kind talent, one who went fast, got the job done, didn't care for what others felt about him and never changed, despite no fewer than 348 race starts. There's no doubt that there'll never be another like him. And as Abu Dhabi prepares for a tense Lewis vs Max battle, it's fair to say, a lot of emotions will ride with Kimi for the one final dance.