As the 2014 Formula 1 season was drawing to a close, the F1 circus reached Japan where Tom Clarkson sat down a Formula 1 driver from Ferrari for a freewheeling chat. The only problem was, the driver one of Formula 1's famous podcaster and content creators sat down at Suzuka to interact with was one known for his disdain for media and his disinterest in giving interviews.
Formula 1's most audacious talents who wasn't having a great time that year, 2014 being the introductory year of the turbo-hybrid engines, a far cry from the noisy albeit melodious 2.4-litre V8s.
And it was the very first question that Clarkson asked that defined the man and his essence as an athlete.
"Are you as fast as ever," asked the interviewer only for the Ferrari driver to reply post a quintessential pause, "Ummm, I think so!"
Truth is, Kimi Raikkonen wasn't lying, not one bit.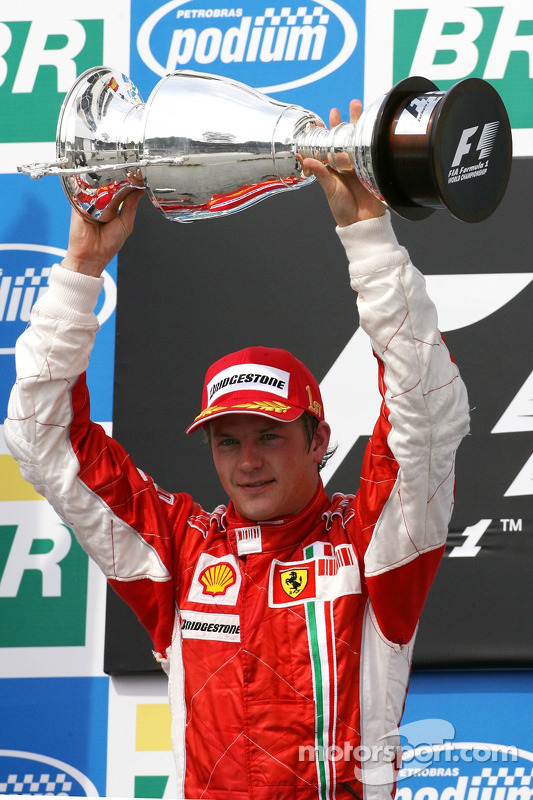 Two Grands Prix before setting foot at Suzuka, the Finn dragged what was a recalcitrant machine that year, the F 14 T, to a fighting fourth. The venue was Belgium's Spa-Francorchamps, where in his prime, Raikkonen had won on four separate occasions.
None among the current drivers, whether Vettel, Alonso, or Ricciardo, even to his day, have managed to grab as many wins here as Kimi.
In a year where Raikkonen, not the one you associate with puddles of laughter anyway was getting more serious, day by day, served a timely reminder of why it would be fool's errand to underrate him.
He set the fastest lap of the race and that too at the challenging Monaco Grand Prix, a 1:18:479, despite competing in a car, which you'd have loved to challenge with your usual roadcar for such ordinary was his Ferrari's pace.
We often here that our successes define us in life but like the great Niki Lauda once said, we must also remember the moments where we lose. For those are the moments that truly define us.
In 2014, Raikkonen might have lost to another great of the sport, his teammate Alonso, who earned 161 points to his paltry 55 but that he kept persisting and went as far as finishing right below P3 at Spa proved Kimi wasn't done as many had suggested.
Interestingly, when Clarkson summed up that interview, he did end up asking the Finn if "Ferrari can bounce back," to which Raikkonen swapping his usually low decibel mumbling voice replied instantly, "Yeah.. for sure."
There again, he wasn't being boisterous.
In 2015, in his first year with good friend Vettel as his teammate, Kimi collected not one but 3 podiums (Bahrain, Singapore and Abu Dhabi), a massive respite than his podium-less 2014 run.
That in essence was, is Kimi Matias Raikkonen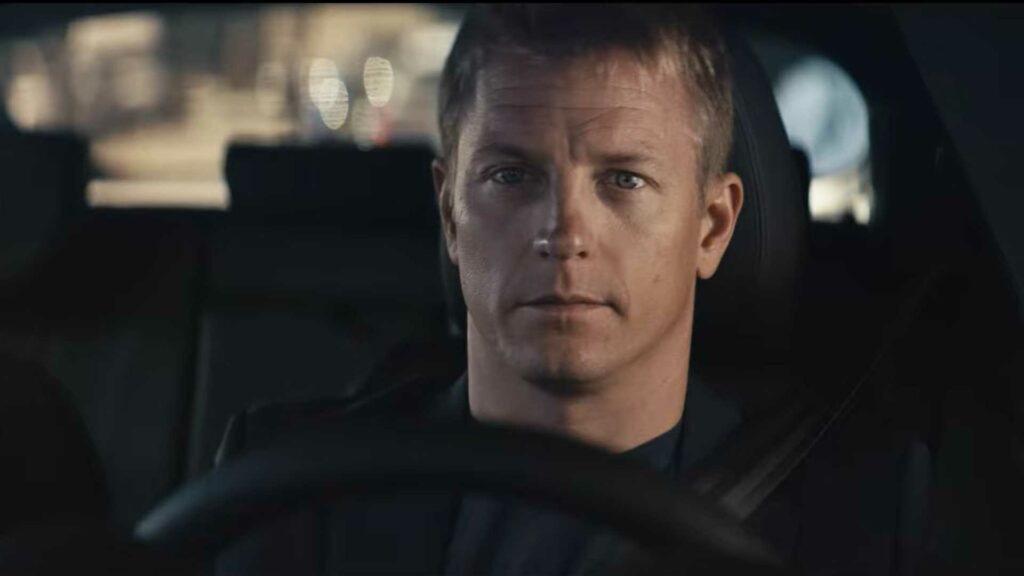 A man not a fan of PR-regimented talks or politically correct statements, but a brave individual who always believed in straight talking, a believer in precise communication much like his car handling.
A man who never behaved like a soothsayer but affirmed with a quite sense of confidence about what his future stored for him.
Perhaps that's one of the biggest reasons why we will miss Formula 1's Iceman. For he was always an individual who followed his instincts, did what his heart and mind told him, instead of ever posturing in a racing world increasingly being regimented by cheesy, over-the-top "made-for-Netflix" responses.
A man who neutralised Formula 1's colorful canvass with a dash of simplicity.
For someone who raced in two different eras and raced the furthest distance (ever) covered by any Formula 1 driver, measuring up to two full revolutions around the moon, Kimi remained unchanged amid the changing vagaries of time.
A driver whose first and last love was always racing, which brought him back to F1's top flight after two years of exile marked by a period of moderate success in Nascar and WRC.
And that he emerged the third-best in 2012, the year of his return and did something even the legendary Michael Schumacher couldn't- winning a Grand Prix upon return to the sport- proved the fact that greatness stems from the desire to excel not solely from the horsepower generated by the Formula 1 car.
2012's Lotus, a team that doesn't exist anymore, was by no stroke of imagination an insipid machine, but it was no Red Bull or Ferrari.
And in 2012, despite facing enormity of pressure from Vettel and Alonso at Abu Dhabi, two of the greatest drivers of his era, as Raikkonen was offered advice over team radio on Alonso's gap to the Finn's race-lead, the one who bloomed in a Lotus simply retorted-
"Leave me alone, I know what I'm doing!"
To many, this was a perfect catchphrase, one that actually sold millions of T-shirts around the world. Though if you dig deep, it wouldn't require you to be a Plato or Confucius to realise this was more than a irate reply to the crew; it can be seen as a philosophy of life.
It takes tremendous self-confidence to be left alone to focus on the task at hand and it's often in blank silence that one discovers the self.
And Raikkonen, whether in his Lotus era where he bounced back strongly to end 3rd on the driver standings upon his F1 comeback, or in the despair of 2014 where Alonso became the headlining material, kept discovering his inner strength, which is when he was at his lowest ebb.
The only direction then, once you've hit rock bottom is to soar north. This is where Kimi led himself to, going as far as setting the fastest-ever lap in the sport's history come Monza, 2018, blitzing the iconic home-track of Ferrari at 38, an age where he wasn't getting any younger.
Not that his critics warmed up to second wind at Ferrari, going as far as calling him Vettel's deputy which is when Raikkonen was seriously outpacing the much-younger German, whether it was at Monza, where he got his 100th podium, or the magnificent win at US GP, where he defied Hamilton and Verstappen to step on the top after 113 Grands Prix.
Yet, it defied all rational logic, as per some, when Kimi found a vehicle post Ferrari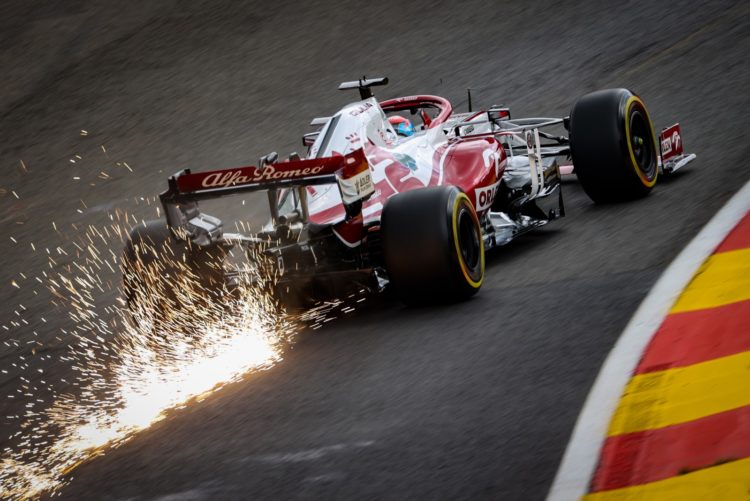 Not that he'd immerse in disappointment when Ferrari swapped Leclerc and Kimi, sending the elder statesman to the very team he'd begun his F1 journey from whilst the Monegasque was brought to Maranello.
In the very first year of his final Sauber- now Alfa Romeo-stint Kimi was on the go.
He collected in 2019 itself, his best result for the Hinwill-based outfit, that fighting P4 at Interlagos in a car horribly slower than the Red Bulls, Ferraris and Mercedes's.
To this day, it remains Kimi and Alfa Romeo's best-result starting 2019 Formula 1 season.
For a driver who came to the sport at the back of 23 previous races, and was cornered by the very team for whom he won a world title, excelling by the barest of margins, managing eventually, a final race-win, Kimi's journey has been punctuated by heartbreaks as also heartening moments.
Why we shouldn't get too emotional about Kimi?
The man who was in 2007, the highest-paid F1 driver though didn't get consumed by the spoils of a sport that lavishes super luxury on its practitioners. The man who returned to the testing waters knowing well that politics and Formula 1 were intrepid bedmates, but only for the pure love of racing.
In 2020 Portimao-bound Grand Prix, Raikkonen excelled again, earning the driver of the day performance for his opening-lap blitzkrieg that saw the Finn rush up to 6th, having started from sixteenth on the grid, a performance nearly as iconic as his P17 to P1 race win for McLaren.
What verdict might one pass on Kimi Raikkonen, the Iceman would be dependant on a variety of things, including stats and racing craft, both indicative of a man who earned respectable success.
Though what makes Kimi an iconoclast, and shall always remain that way is the fact that he practiced monk-like abstinence during both- highs and lows.
Never letting himself be defined by failures, never taking his success to his head. And that he remained-and does- sagely aloof from everything except the love for going fast in a Formula 1 car explains the Iceman's essence.
Yet, instead of ruing his decision, which at 41, isn't a horrible one but a firm call, must we not get emotional. For after all, Kimi was known for being cool and his quintessential unflappability. Getting too caught up in oscillating emotions would get one nowhere, right?
Let's not miss, but celebrate the Iceman Kimi Raikkonen