"Test cricket made me a better person", would you believe it when Virat Kohli says that. Indeed the modern-day batting great Virat Kohli recently said that Test cricket has made him a better person.
Virat Kohli, who is known for his aggressive nature, made these comments during a Live Instagram interview with English cricketer Kevin Pietersen.
Tests have been a hot topic in modern-day cricket. Many cricketers are retiring from this format despite being in their prime days of career. However, with Indian captain Virat Kohli speaking in favour of the longest format, things might change in the years to come.
In the live chat, when Kevin Pietersen asked Kohli to choose his favorite format, he replied, "Test cricket, Test cricket, Test cricket, Test cricket, Test cricket, I have said it five times,"
The Delhi-born cricketer has often been questioned for his aggression on field. Though he believes, Test cricket is making a large difference to his life.
Test Cricket Is Representation Of Life
"For me, it is the representation of life. You got to keep going when u don"t score runs, you go back in your hotel room and again get ready the next day. It is life. It has made me a better person,"

Virat Kohli
Since cricketers usually complain of fatigue when it comes to playing the longer-version, Kohli said that taking breaks in between makes the task easy for him.
"I have been taking breaks. Last 2-3 seasons I have been doing too much. I don"t want to miss out on Test cricket. I have been playing three formats for 9 years now with IPL. Then captaincy for 6 years. It"s not easy. I will give it all for next 2-3 years and then will see what format to play and all after next World Cup." He explained.
These comments made by Kohli, who is considered as an epitome of current-day cricket, would surely send out a message to the young cricketers around the globe.
ICC Spirit of Cricket Award
Virat Kohli has manifestly become better as a person and as a cricket. Last year during a match in the ICC Cricket World Cup in England, he asked the crowd not to boo Steven Smith. A heart-winning gesture. Later that year ICC awarded Kohli the ICC spirit of Cricket Award for his noble gesture.
Prolific Test Career
Kohli, who credited Test cricket for making him a better person, has had a prolific test career. In the 84 matches he has played, he has scored 7240 runs in 145 innings, with a highest score of 254 not out against South Africa. He has a career average of 53.62.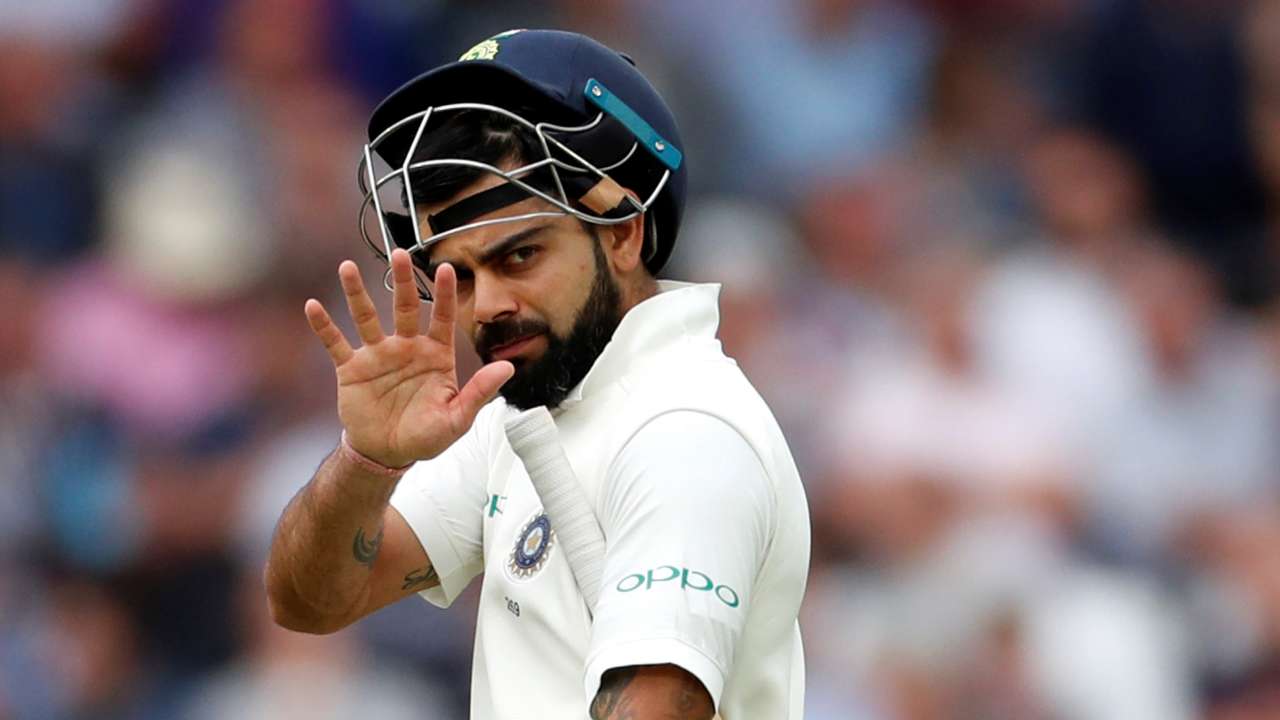 In 5 years out of 9 since his debut in Test cricket in 2010 against Zimbabwe, he has an average more than his career test average of 53.62. In each of 2016, 2017 and 2018 he scored more than 1000 runs in every calendar year.
Moreover, Kohli has batted better in test since he has been handed over the reigns of the India test team in late 2014. He averages 61.21 as a captain in comparison to 41.13 when playing under other captains.
However, he hasn't a great beginning to the 2020. In 2 test matches against New Zealand in New Zealand, Indian captain could only score 38 runs in the four innings.
As he said in the interview there is always an opportunity to comeback in test matches, we hope that he come strong from this momentary slump in his form.
Follow us on facebook for more sports news updates