Chances are, if anyone is looking for a role model figure in the firmament of world cricket then, few can look through a certain Mithali Raj. Make no mistake.
She's not just an idolatry figure in the context of women's cricket, but she's also a doyen of world cricket.
Someone who's hung around for a while, comfortably over a decade and a half in a sport that's insensitive to inconsistencies, Mithali Raj is no ordinary talent.
She is, in reality, a Dravid-esque figure of inspiration for the younger generation and a role model personality.
You cannot take someone lightly with a combined experience of over 300 international appearances for India.
Moreover, when you see that a batswoman has amassed 6700 ODI runs, the most in the current pantheon of names in the women's side, there's obviously something special.
Above anything, her excellent fitness standards have enabled Mithali Raj to enjoy a durable career, something a cricketer passionately dreams about, in the same breath as wanting to strike countless runs and hundreds.
But if there's been a key figure who's been missing out on the T20 circuit for Team India, then it's none other than Mithali Raj.
Let's not forget, she's a scorer of 2300 plus T20 runs collected from 84 innings. Implicit in those appearances are 17 shiny fifties.
But does it occur to the follower that the last that Mithali Raj contested in a T20 for India was back in March? Roughly, half a year later, she's now planning to return.
Now, back from the backburner, Raj shared that she's up for selection in the T20 unit, a format where she's been a constant in the past decade for the side.
But a question that needs critical answering is whether the selectors will pick the aging star of the game, albeit someone with bankable experience?
In the current context of the side, the Indian team happens to be one of the most balanced attacks in world cricket with the exuberance of youth being firmly matched by unmatched quality experience.
Take Harman, Jhulan, Poonam Yadav and Shikha Pandy for example.
Add Mithali's name to the list and you have a kitty of outstanding talent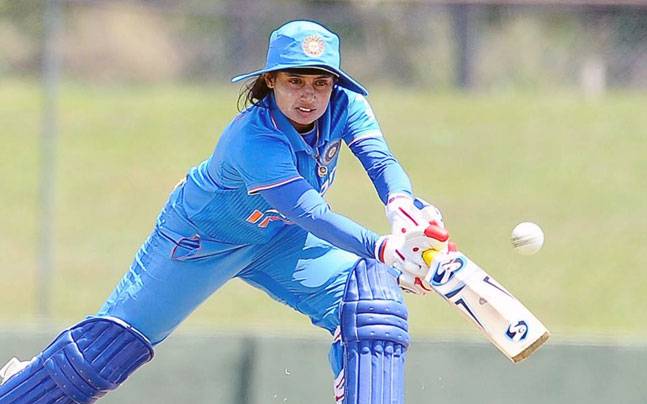 Can the team expect Mithali back in the fold in T20s (India today)
But what can't be denied is that the selectors would want to wrap brains around the question of her reflexes. Surely, nearing 37, Mithali's not getting any younger. What's more?
The current scheme of things warrants a bright spot for the next generation of possible superstars, such as Taniya Bhatia, Jemimah Rodrigues and someone Mithali ranks very highly: Smriti Mandhana.
That said, here are the thoughts of the Rajasthan-born former India women's captain about her possible T20 comeback:
"I am definitely available for the T20 series next month but, at the moment, haven't really thought about the T20 World Cup.
I usually take it series by series," the Indian women's cricket great told PTI when asked about her plans for the shortest format.
In response, a BCCI official also lavished rich praise on her citing the following thoughts, "Mithali has been a great of the game but she needs to decide soon on her T20 career. The T20 World Cup is six months away and the selectors need to try out a few players."
Read More:-