Mick Schumacher vs Michael Schumacher is it right?
Every human being is unique, so we must spare Mick Schumacher vs Michael Schumacher. No two fingers in the hand are similar to one another. One must treat people as individuals for they are that precisely at the end of the day. Also, there's one more.
Comparisons lead to a downfall.
Ever heard the above? You may have?
How can you not have heard of the last one?
It's the physics' equivalent in the realm of literature; the thing has to fall down, to the ground.
Is it not?
Yet, it's a fallacious human tendency to engage in some, for reasons not exactly clear.
In Boxing, a sport that Muhammad Ali made his own, the arrival of his daughter, Laila, at least for nearly half a decade excited audiences like no other.
Then, eventually, after a few bouts, she became history and opted for TV. Do you think we must spare Mick Schumacher vs Michael Schumacher? Let's consider this
Sachin Tendulkar, who is considered a 'God' of cricket might be the finest father ever. But son Arjun, a rising cricketer would understand the true enormity that his surname carries.
Truth be told, the very public glare that the youngster, who's a developing left-arm pacer and a handy lower order bat must be subjected to would tantamount to making him grow weak in the knees.
Who knows not by the physicality of pain but by the enormity of expectation.
Let us emphasize a bit more on this for a bit.
The Indian media, particularly fond of pitting a noted father vis-a-vis his rising offspring has done that already in domains other than sport.
To its merit, it would say, it's shown versatility in comparisons.
It not only compared actor Abhishek Bachchan- a fine actor on his own considering he's helmed several smashing hits- to his father, Amitabh Bachchan, an icon in India, a bit brutally, but it also resorted to downing Rohan Gavaskar in comparing the modestly successful batsman to Sir Sunny.
Did Rohan Gavaskar commit a crime against humanity by not rising to the lofty standards his father had set, which he didn't help forge?
Must it be asked- what did this process achieve? Are we sincerely and solemnly indebted to some universal court of justice that we must pass our verdicts on those who accumulate little or meager success instead of amassing loads of it?
Now here's a fact.
Akin to the birth of a new one brings a lot of smiles into a family, the arrival of someone special and much-anticipated in a specter as grandiose as sports also brings with it, curiosity and excitement.
In Formula 1, this has happened a few times already.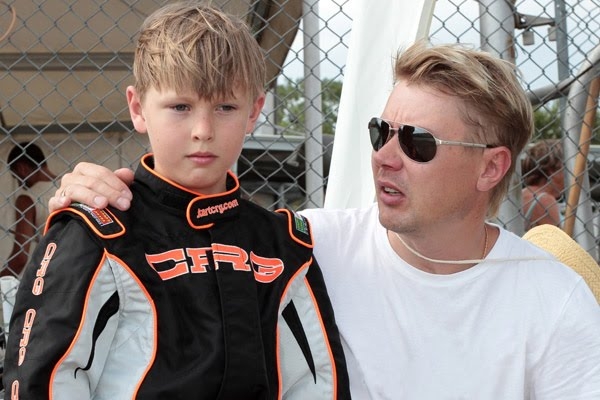 Heard of the name Verstappen?
To F1, it's a sparkling, no-holds-barred lexicon of immense talent and grandeur.
Joe Verstappen's son, a notable F1 driver and speed maniac Max Verstappen- temperamental according to some, maverick according to most others- has carried forward the legacy of his father.
Joe interestingly, 17 career points, 2 podiums, 0 wins, despite not being a tremendous racer, to this day commands respect.
Max on his own has emerged as the go-to man at Christian Horner-led Red Bull, a team driving for which he registered arguably the finest Grand Prix drive post something subliminal that Senna brought during his 'Regenmeister' years: the 2016 rain-hit Brazilian Grand Prix at Interlagos.
But one wonders, comparisons, and talks about Max being so different from his father kept aside, how easy must it have been for Max to have contested had his father been a tremendous success?
Should we fans and the F1 community be feeling glad that 'thankfully' Max's success- as amplified by 5 race wins already in a short span- were well fetched for his father wasn't exactly an F1 luminary?
But that said, life wasn't the easiest for Nico Rosberg, who, one wonders may have always remained in the shadow of his iconic father, Keke, a Flying Finn, had the 2016 World title not had happened.
But then every sport finds a reason to applaud a new young talent


It's understandable.
Some would say, it's the natural order of things. In F1, the contest often boils down to the ability of experience versus the exuberance of the youth.
And we've seen what happens when the latter gets going. We've seen that in 26-year-old Kimi Raikkonen at Sakhir, who came from P22 to third in 2006's Bahrain Grand Prix.
We've seen that in the 25-year-old Fernando Alonso hammering Michael Schumacher of all drivers in the 2005-06 titles. And we've seen that when Vettel won the 2010 world title. He was just 23.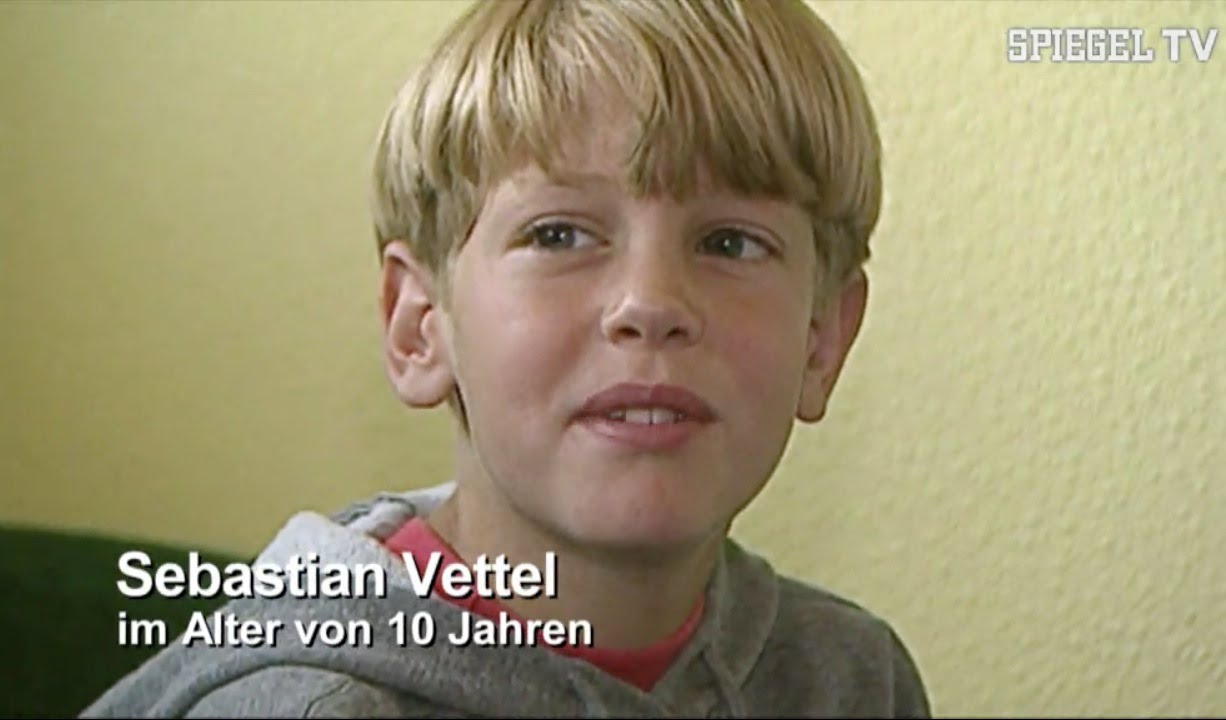 But the above told, what worth is it really in comparing a 20-year-old driver who hasn't yet raced with 20 of the world's fastest men to his father, a luminary in a sport where things can often go dark and in no time at all?
While on the one hand there's Mick Schumacher, who's hours away from his Formula 2 debut, where he's slated to drive for both Alfa Romeo and Ferrari, on the other is Michael Schumacher, perhaps the only man who really could've bagged 2 world titles with Benetton, keeping his 5 with Ferrari aside.
It's one thing to rule at the top echelons of motorsports.

It's something quite other to expect a younger generation breaking through to pop open the champagne.
No?
To that regard, whether Mick Schumacher- 8 wins, 4 poles, and 7 fastest laps in the Formula 3 European Championships- wins or loses in F1, it doesn't really matter.
What matters is that the sport will be benefitting from the alacrity of a youngster who promises so much excitement. Then, that he has a surname that shall grant him a bit of a press leeway as much as it would test him with no easy days ahead shall only thicken the contests that are in front of them.
So while one doesn't bat the eye twice before letting someone like Kimi – who could hardly care about anything- be, why shouldn't we follow suit for Mick?
Here is our thought why you must spare Mick Schumacher vs Michael Schumacher. What do you think let us know in the comments below?
Also Read:-
Abu Dhabi Grand Prix: Hamilton clinches pole. What can the other do?
5 things to look forward in F1 2019 season