Lionel Messi's Barcelona exit clause, which could have seen him leave the Nou Camp for free this summer, has expired.
The clause – part of the four-year deal that the Argentina star signed in 2017 expired on Saturday 30 May, and would have allowed him to leave for another club for no transfer fee if he had wished.
Several teams, including Manchester City, have been monitoring Messi's situation since, but sources inside the Barca hierarchy have always maintained their belief that the club's record goal scorer would stay put.
New agreement likely
Barca's board have always maintained their belief the 32-year-old would not only stay past his current deal but also, according to president Josep Maria Bartomeu, for at least another five years.
Speaking in November, Bartomeu suggested Messi could be offered a lifetime contract, similar to the one signed by Andres Iniesta and hopes to begin talks as soon as possible.
"Surely it will be the wish of all parties, if he [Lionel Messi] feels strong and ambitious, to extend this contract indefinitely," Bartomeu said.
"Ultimately it is he who must decide. He has earned the right to decide when he will stop playing football. But he wants to finish his playing career at Barcelona.
"Over the next two or three seasons our leader will continue to be Leo Messi. There's no doubt that he is still young, still strong. He is still ambitious." He added.
Messi moved to Barcelona as a teenager and, since signing his first professional contract in 2005, has been handed eight renewals by the Catalan club, with his release clause rising to €700m in the process.
Barca now hope to tie Messi down to another new deal as he moves into the final precious years of his career.
President, Josep Maria Bartomeu, wants to make sure the six-time best player of the year has agreed to new terms before his contract expires in 2021.
Want to win Champions league with Barcelona: Messi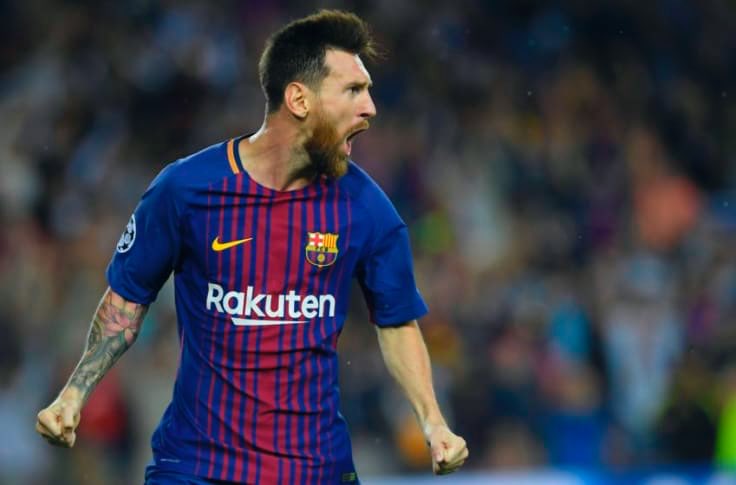 Earlier this February, Messi in an interview with sky sports said "I have already said many times my plan is to stay and there will never be a problem for me in that regard for as long as the club and the fans want me."
"I want to win the Champions League again with Barcelona and I want to keep winning the league., That's what I always aspire to achieve." He added.
"There have been many moments which I had the chance to leave. Many clubs have been interested in me and were willing to pay the release clause, but at no point has leaving crossed my mind and that goes for now as well."
With 627 goals, Messi is the top scorer in Barcelona's history far ahead of others by a distance. He has also made 718 appearances for the club, a figure only bettered by Xavi Hernandez's 767.
He will be central to Barca's title hopes again when they return to La Liga action on June 13 against Mallorca. They are two points clear of Real Madrid with 11 games to play following a three-month stoppage due to the coronavirus pandemic.
Follow us on facebook for more sports news & updates