The aspect of all-rounders in T20 cricket is crucial. Apart from contributing with either bat or ball, each player contributes immensely well in the fielding department as well. These all-rounders can have a major say in the format which sees a game situation change at anytime during a course of a match. The Indian Premier League (IPL) has witnessed the same over the last 11 years. And IPL 2019 will be no different as far the contribution of all-rounders are concerned.
The idea of having a sound all-rounder is mainly to bring solid balance in the side. From pace-bowling to spin all-rounders, IPL 2019 will be dictated heavily by these powerful players.
ALSO READ: https://kyrosports.com/ipl-2019-one-impact-player-franchise/
Let us look at the list of the most dangerous all-rounder from each IPL team.
Shakib Al Hasan – Sunrisers Hyderabad

Sunrisers Hyderabad need to be credited for roping in Shakib Al Hasan last season. The Bangladeshi couldn't quite live up to heights for KKR earlier. Shakib produced some match-winning performances with both bat and ball after being bought at a mere price of Rs 2 crore despite being in the marquee list.
He gives SRH the much-needed stability in the middle order which the side lacked over the years. He scored 239 runs and also picked 14 wickets at an economy of 8 which was impressive as a fifth bowler. He compliments Rashid Khan well. Moreover, Shakib is a born leader and is sound as a fielder as well. His experience can guide SRH far in IPL 2019.
Shakib has been in the top 3 of the ICC rankings for all-rounders in all three formats for years. It highlights his consistency across formats and conditions. Shakib will want to start well for SRH and be on the money. He has played 60 matches and scored 737 runs. The spinner has taken 57 wickets in the IPL with a best of 3/17.
Sam Curran – Kings XI Punjab

Kings XI Punjab had an impressive start to the 11th edition of IPL winning five out of six games. After that they lost key momentum and mustered only one win in the last eight games. They retained only nine of their players and went for an overhaul. KXIP lack that cutting edge in the all-round department this season as well. But they got in a promising star in Sam Curran.
He is a delightful left-arm pacer, who has done well since making his debut for England last year. His natural angle and nippy pace will trouble batsmen. Curran often found Indian batsman wanting in the Test series win last year.  He is a dangerous batsman with the bat as well wielding the long handle.
He has chipped in with strong performances with the bat and has the capability to clear the ropes. He is expected to play a key role in the fortunes of KXIP. It will be interesting to see how he fares in Indian conditions. He has the promise in him.
Shivam Dube – Royal Challengers Bangalore

Shivam Dube was a headline buy for Royal Challengers Bangalore in the IPL 2019 Auction. RCB needed someone that could power them and the feeling will be strong with Dube's acquisition. Dube will get to feature consistently for RCB and that bodes well for him. The team has some strong foreign all-rounders in the mix, but not everybody will feature together.
That makes Dube's case interesting. The all-rounder, who will be making his IPL debut, will be given the responsibility to make an impact with both bat and ball. It's an important moment for the player, who has the credentials of performing well in both departments.
One aspect that helped him create the wave in the auction was when he hit Pravin Tambe for 5 sixes in an over in the Mumbai T20 league. And then he replicated the same feat in a Ranji Trophy match against Baroda's Swapnil Singh.
In 15 T20s, he has scored 202 runs. He has 14 wickets to his name with a best of 3/27.
Sunil Narine – Kolkata Knight Riders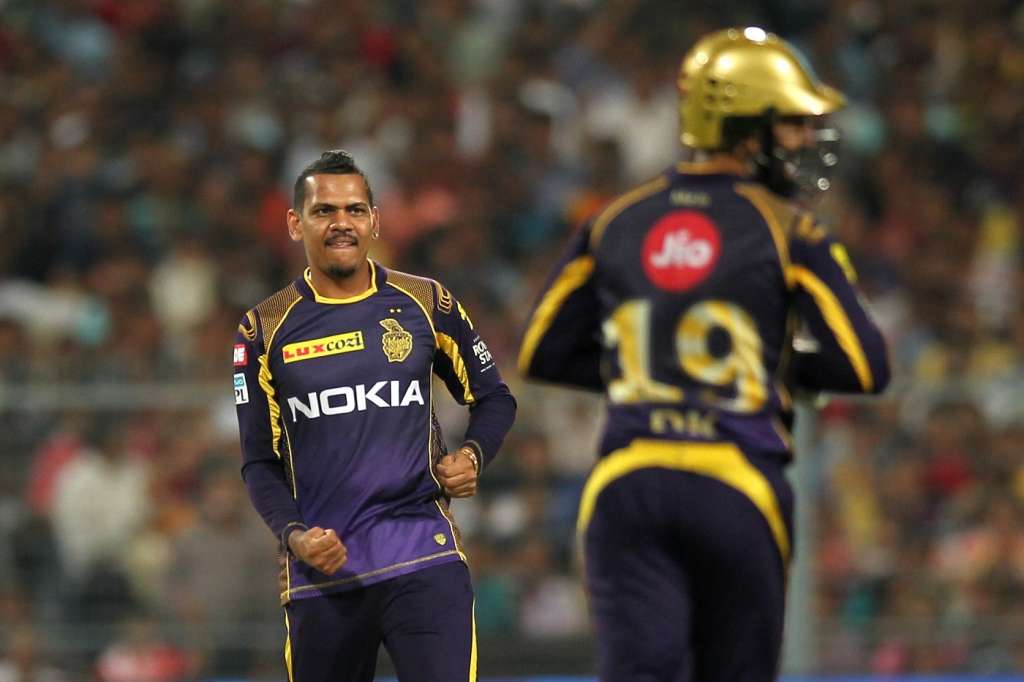 Sunil Narine is crucial for KKR and could power them in IPL 2019. His role has changed over the years and he has grown to become a solid opener. Last season he smashed 357 runs at a strike-rate of 189.89. He was also the side's leading wicket-taker with 17 wickets to his name.
He is one of the best all-rounders in the IPL and is a big name. Over the years he has been KKR's best bowler and now he has shaped up well as a batsman. His economy-rate is one of the best in IPL and he can deceive batsmen easily. A slightly re-modelled action may have made him a bit more predictable, but Narine is ominous at any given stage.
In 98 IPL matches, he has 112 wickets with a best of 5/19. He has 628 runs with the bat. Majority of his runs came in the last two seasons.
Dwayne Bravo – Chennai Super Kings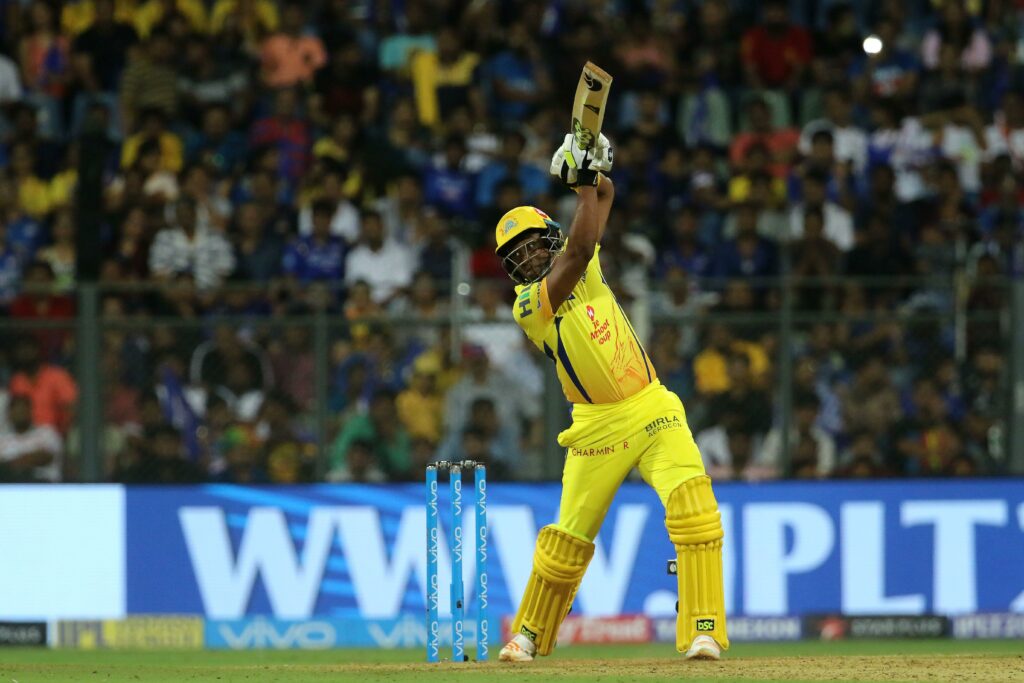 One of the most experienced players in T20 format, Dwayne Bravo has enjoyed remarkable success in the IPL. The two-time Purple Cap winner has played in almost all established T20 leagues all over the world. With explosive batting skills, mobility in  fielding, and dependable death bowler, Bravo is a complete package.
He has grown in the game under the leadership of MS Dhoni. He is the all-time leading wicket-taker in T20 cricket with 464 scalps and is one of the leaders in IPL. He is dangerous with the bat because of his ability to sixes anywhere.
His knock for CSK in IPL 2018 was one for ages. He hit a powerful 68 off 30 balls against the likes of Jasprit Bumrah and Muztafizur Rahman of Mumbai Indians. Bravo is a gifted bowler and fielder. In 122 matches, Bravo has scored 1,379 runs and has taken 136 wickets.
Krunal Pandya – Mumbai indians

Mumbai Indians need a better show this time after the inconsistency last term. MI have some powerful all-rounders, who can don the role both with bat and ball. Kieron Pollard can get some big blows and roll his arm in middle overs. There is Hardik Pandya, who is a star sensation. But Hardik hasn't played much cricket of late and injuries have played a toll. He has resumed training for MI though, ahead of IPL 2019.
That sees his brother Krunal get the nod as the most dangerous all-rounder of this side. Krunal has got some decent outings for India in the shorter formats and he has gained a lot of confidence. The performance in the IPL has seen him gain grounds and he is a matured entity. Krunal was the main reason behind Mumbai Indians' title-winning campaign in IPL 10. It was his match-winning innings of 47 runs helped MI defeat Rising Pune Supergiants by a narrow margin of 1 run in the final of IPL 2017.
Krunal can aid Mumbai at the death overs and his familiarity could be the trump factor. He is a handy bowler as well and give skipper Rohit Sharma the pivotal four overs in between. He has a knack of picking up wickets. Last season he took 12 wickets and scored 228 runs with the bat.
In 39 matches, he has amassed 708 runs, besides taking 28 scalps with a best of 3/14.
Chris Morris – Delhi Capitals

South African bowling all-rounder Chris Morris could play a huge role behind Delhi Capitals' success in the upcoming edition of IPL. Delhi have a powerful batting line-up, but need an experienced head to finish off matches. That's where Morris comes in. The veteran has plenty of experience in the IPL and knows the side well.
He is also an efficient bowler and has decent pace to back it. He has an effective short ball and can bowl those yorkers as well. Last season, Delhi Capitals didn't use Morris to full capabilities. It hurt them badly.The side often lost several close games. Hence, if Delhi Capitals are really serious about their chances this term. then they will need to use Morris' abilities as a solid all-rounder.
Morris will be hoping to get into the side and show his capabilities as an all-rounder. In 52 matches, Morris has scored 485 runs. He has taken 56 scalps with a best of 4/23.
Ben Stokes – Rajasthan Royals

Ben Stokes is one of the feared all-rounders of the game and he holds utmost importance for the Rajasthan Royals outfit. Stokes, who has been pivotal for England in the last couple of years in white ball cricket, will want to make it count in IPL 2019. He had a rather forgettable IPL 11 and that often hurt the side. He was bought for a whopping sum in IPL 2018 Auction by RR after a productive campaign for Rising Pune Supergiant in 2017.
The Durham was awarded with the most valuable player of the season award. He scored a scintillating hundred and won a match single-handedly in a run chase of 160. Stokes had led RPS to the final, where they lost a closely fought tie against Mumbai Indians. His bowling efforts makes him a sorted player and RR will hope that he can replicate performances of 2017.
Stokes won't be available for the entire season with the World Cup in mind, but till the time he is available, he will be wanting to help RR. In 25 matches he has scored 512 runs besides picking up 20 scalps with a best of 3/15.