In India-Afghanistan test series, High-flying India thrashed Afghanistan in the one-off Test in Bengaluru inside two days. The hosts took 20 wickets on Friday itself to win the match by an innings and 262 runs. It was an open eye and shut story as the Ajinkya Rahane-led side stamped their authority over their opponents.
India put up a decent first innings score of 474 runs, before bowling Afghanistan out for 109 and 103 respectively. The Indian spinners played a defining role and were equally backed by the pacers. It was also a first instance where India won within two days.
In India Afghanistan test series first match, 24 wickets fell on Friday which is a new record for Tests held in Asia. This is the first Test in India which was completed within two days. Overall, this was 21st Test which produced a result in two days. This was only the fourth instance in which a team was dismissed twice in a single day.
This was India's ninth consecutive Test series win at home, further affirming their domination. Here are the five things we learned from the one-off Test between India and Afghanistan.
Afghan batsmen let down miserably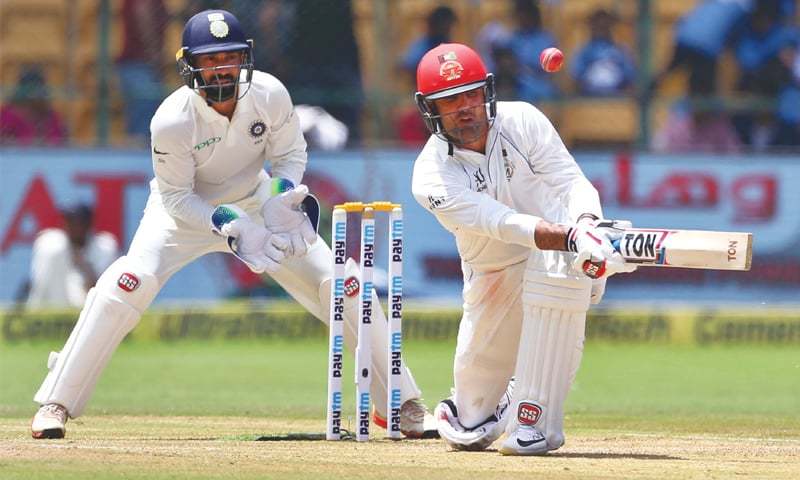 Was it technique or poor mindset? One question that lingers on the mind of fans. But when you look at Afghanistan's calamity, one wonders it could be both. The batsmen did not have answers to the incoming balls of the pacers and lost quick wickets upfront. In both innings that was the regular phenomenon.
The Afghan batsmen looked like still being in the mould of limited-over cricket. And that was seen vividly.  Even against the spinners, they lacked the charisma to come out strong. No batsmen were willing to bat long and the footwork showed that they lacked the experience of playing red ball cricket.
The wide gap in Tests and limited overs cricket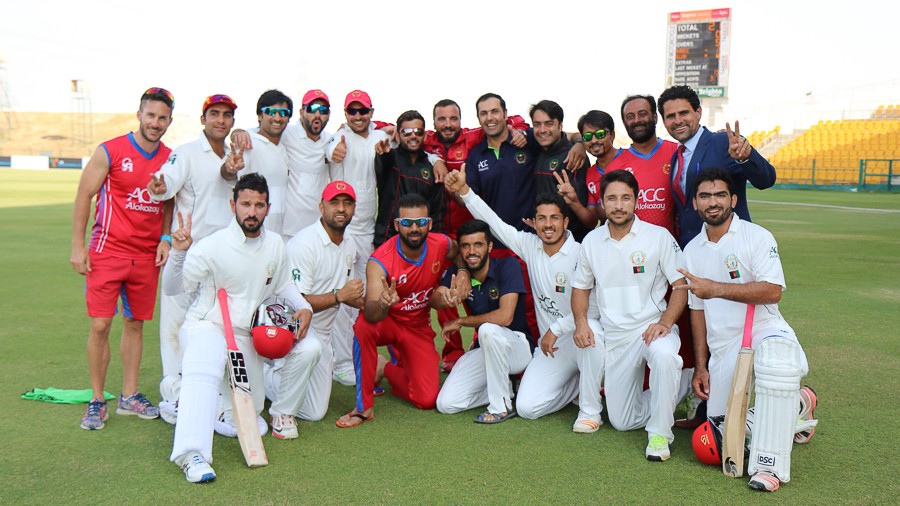 Given that it was their debut Test, Afghanistan suffered a 'first-time blues'. One has to give them the benefit of the doubt as they played their first Test ever and one cannot actually assess them this quickly. One needs to give them the time and the players will look to learn a lot from this game in Bengaluru.
Afghanistan has enjoyed a lot of success in ODIs and T20Is off late. The 3-0 win against Bangladesh was another feather in their illustrated cap. India is the number one team in the world and it was always going to take a monumental effort to have any say in the game.
Ashwin and Jadeja top Test guns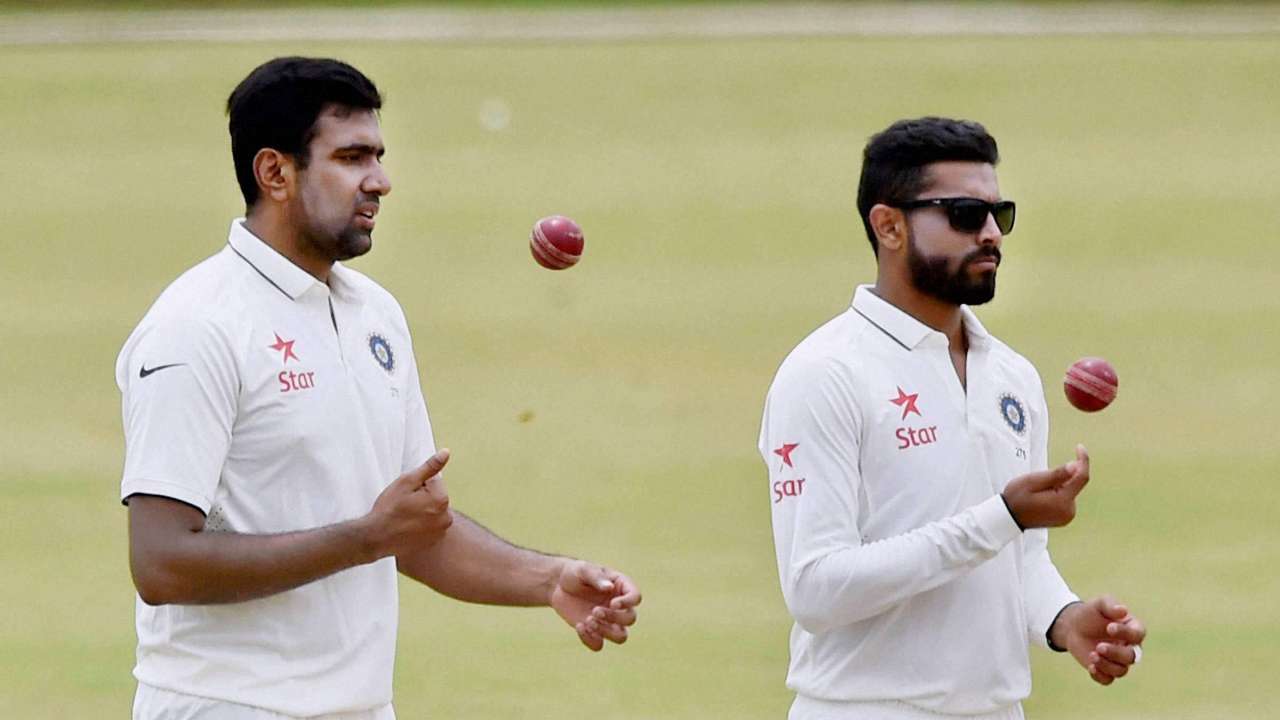 The duo looked more superior to the Afghan spinners, unlike what their skipper had predicted ahead of the historic Test. They looked to bowl wicket-to-wicket, which in a way opened up the options for bowled or LBWs. The more they bowled in the channel, the more they got the batsmen in trouble in playing them. R Ashwin and Jadeja were top class as they picked 11 wickets between them. At times they were hit for boundaries, but that did not stop them to continue bowling in the hot areas. Ashwin surpassed Zaheer Khan to become the 4th highest wicket-taker for India in Tests.
Ishant the leader of pace attack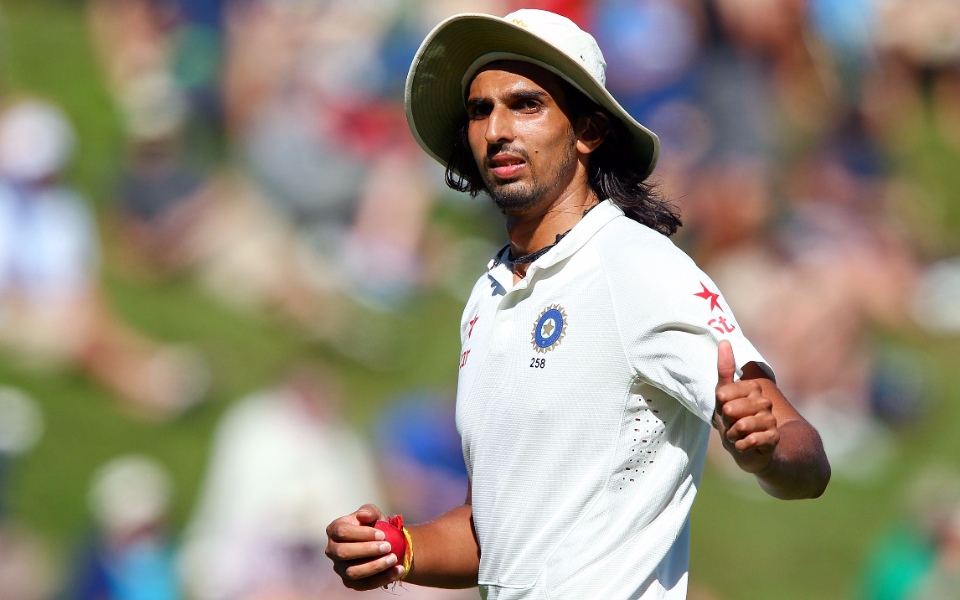 The lanky fast bowler showed his prowess and experience as he kept it simple and tight. He bowled a lot of in-swingers and got in some well directed short deliveries. The County stint helped him to revel in confidence as he ran in hard and chipped in. On a given day. Ishant has shown the maturity that he can lead the Indian attack if Bhuvneshwar Kumar does not feature in the Test.
He was well supported by Umesh Yadav, who hit consistency with his pace and length. They picked eight wickets between them. Ishant will definitely compliment the likes of Jasprit Bumrah and Bhuvneshwar in England.
Indian top order finesse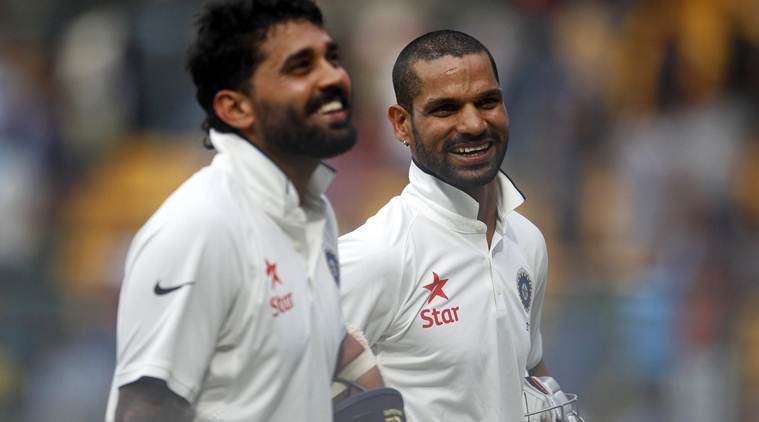 Shikhar Dhawan faced Rashid Khan a lot of times in the nets when the two played for Sunrisers Hyderabad in the Indian Premier League 2018. And this helped him immensely from the very beginning. He never allowed the youngster to settle down and scored quite emphatically throughout.
Murali Vijay played the perfect foil as both scored glaring tons. Their understanding and solidity was a spectacular sight as Dhawan went on to hit a ton before lunch. KL Rahul was the biggest gainer after coming in at number three as he looked composed after coming from a great run in the IPL. His form saw the selectors back him besides being a local Bengaluru boy, he knew he had to take the chance and he did with a solid 54.