Sourav Ganguly – MS Dhoni the two most iconic faces of Indian cricket celebrated their birthdays within a day of each other.
While Captain Cool MS Dhoni rung in his birthday on Tuesday July 7, his predecessor Sourav Ganguly is celebrating his today.
They are both widely acknowledged as the harbingers of change in Indian cricket.
They are credited to have brought a spine to Indian cricket which wasn't deemed to have existed before.
They both believed in picking cricketers who they thought could win games for their country.
They also didn't shy away from taking hard and uncompromising decisions which they felt were in the best interests of Indian cricket.
And, call it a strange turn of events, it was Ganguly who handed MS Dhoni his debut against Bangladesh on December 23, 2004.
He later went on to earn his spurs with an attacking 148 against Pakistan, batting at number three, after being promoted by Ganguly himself.
Speaking on Dhoni during a live chat session, The BCCI President said he always believed Dhoni should bat at first down as it would enable his naturally attacking and enforcing game to come to the fore.
In the show hosted by India opener Mayank Agarwal for bcci.tv, Ganguly said he belived Dhoni should bat up the order as he was "so destructive". "I am happy that Indian cricket got a Mahendra Singh Dhoni as he's unbelievable,"

Dada said.
Ganguly infused a new spirit into Indian cricket
Former England captain Nasser Hussain recently recalled how Dada used to make him wait for the toss and credited him for making the Indian team a fighting, competitive unit.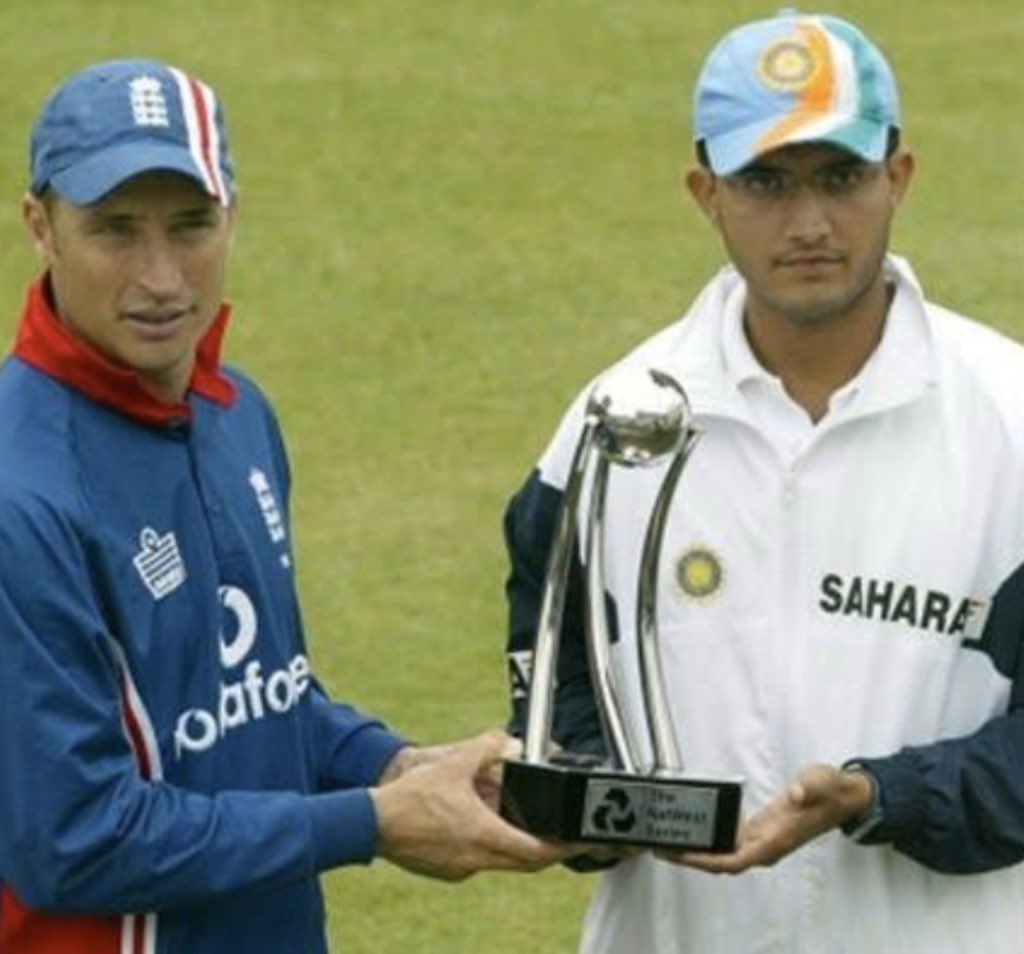 India posted some of its famous and most cherished overseas Test victories under Dada's stewardship.
He brought a winning mentality to the team and made his charges believe that they could get the better of any team on their day.
Leading the long line of tributes and wishes on his birthday, current India skipper Virat Kohli said that he benefitted immensely from his "special partnership" with Dhoni.
"He just enjoys every minute of being on field and our understanding's been brilliant over the years…he gave chances because he belived I played the right intention and will do anything for the team together,"

Kohli said
"That's why the partnership is so special and even off the field he understands me fully (and) I understand him completely.
And I'm always up for listening to his advice on the field," Kohli said, adding that it helps immensely to have a man of such experience around.
While his Chennai Super Kings teammate Dwayne Bravo posted a special birthday song, fellow CSK mate Suresh Raina, too, wished Dhoni happiness.
Backing raw talent with opportunities to shine
While they had their individual styles of captaincy, a similar trait that characterized both Dada and Dhoni was that both were willing to back raw talent to the hilt and give them ample opportunities to shine in national colors.
After failing to get India over the line in the World Cup semi-final against New Zealand, Dhoni took a long break from the game.
He was to make his return to competitive cricket in the Indian Premier League (IPL) and had even landed in his adopted home Chennai to a hero's welcome to tune-up for the event.
However, the Covid-19 enforced lockdown and suspension of all sporting activities put paid to his comeback hopes.
Ganguly skippered India to 21 Test wins out of 49 matches in charge. These included as many as 11 overseas victories.
Another high point in his career came when he led India to the final of the 2003 cricket World Cup.
However, what he left undone was fulfilled by Dhoni has led India to the 2007 Twenty20 World Cup and 2011 ODI World Cup victories.
So, let's raise a toast on their birthdays and hope they have many more fulfilling years ahead.
Follow us on Facebook for more sports news & updates