Seen as a potential successor to Mahendra Singh Dhoni because of his swashbuckling batting style and ability to clear the ropes with ease, young Rishabh Pant has largely flattered to deceive in international cricket.
While his keeping is still a work in progress and is nowhere near at a level to warrant comparisons with Dhoni's brilliant glovework and smarts behind the stumps, his willow hasn't exactly set the cricketing world on fire either.
Yet the selectors and the Indian think-tank have continued to persist with him hoping that someday their patience with him would be rewarded. And, their confidence in the 22-year-old from Haridwar stems essentially from his batting ability.
Huge amount of talent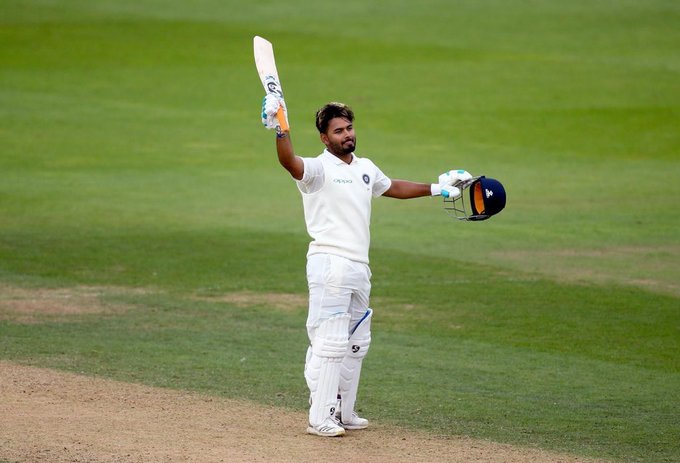 A southpaw, he has even drawn comparisons with Australian great Adam Gilchrist because of similar bottom-handed strokeplay and uninhibited batting approach. Former Australia captain and Pant's coach at IPL franchise Delhi Capitals had also heaped praise on the young stumper, identifying him as one who was poised for greatness across formats.
Shortly before taking over as the coach of the Delhi franchise, Ponting tweeted, "@Rishabh Pant17 is a young man with a huge amount of talent. I'm looking forward to working with him in the IPL."
However, barring two centuries, against England and Australia, in their own backyards, which gave the cricketing world more than a glimpse of his exceptional talent, Pant couldn't quite make good on his potential in the 13 matches he played in the longest form.
However, those two tons put him on a peak no other Indian stumper has been on – he became the first Indian wicketkeeper to score centuries in England and Australia.
Though a powerhouse of talent, Pant's penchant to play a shot every ball, especially in limited overs cricket, and his soft dismissals have not only left the dressing room unimpressed but have also drawn flak from pundits and fans alike.
Faith in Rishabh Pant's abilities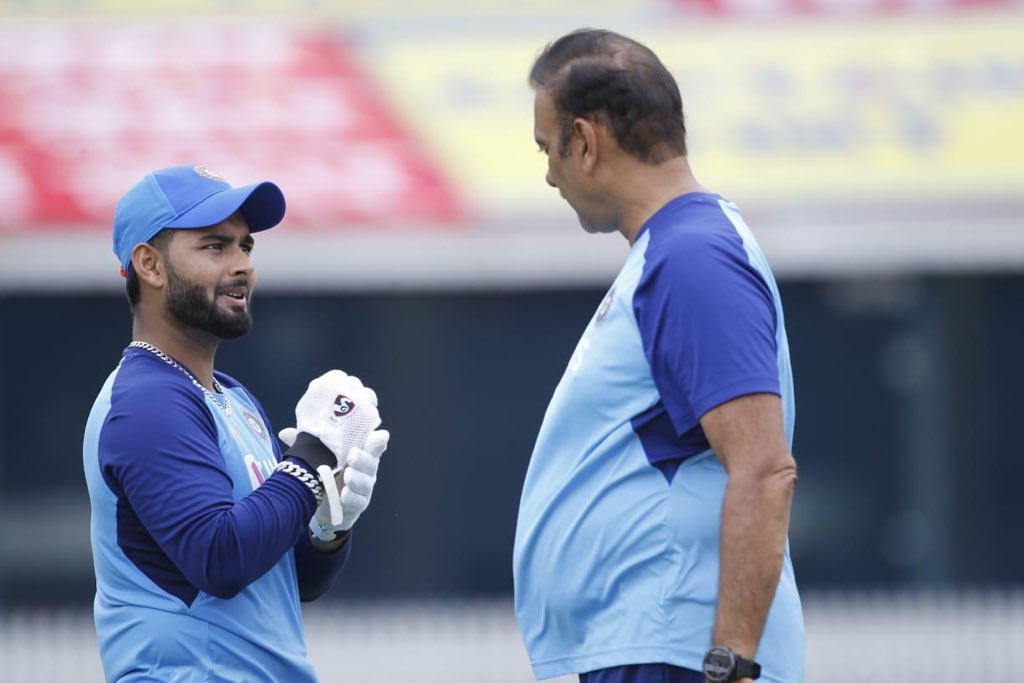 However, despite his indifferent performances, India coach Ravi Shastri and captain Virat Kohli continue to repose faith in Rishabh Pant's ability. Miffed at how Pant is always under the spotlight over his poor run of form, India limited overs vice-captain Rohit Sharma recently urged the media to back off and give the southpaw some much-needed space to figure out his game.
Recent performances in limited overs cricket haven't made Pant's claim to the India XI any stronger. In 2018, Pant tallied 41 runs in 3 matches, with 24 being his highest. In 2019, he aggregated 305 runs in 12 matches, with his highest being 72. He played a lone game, scoring a modest 28.
Even in Twenty20 cricket, the dashing southpaw failed to make a feast of things in the recent past. While in 2017, he scored 43 runs from 2 matches, his tally in 2018 read a modest 114 from 8 games, with his highest being 58. He fared no better in 2019, aggregating 252 runs from 16 matches, with an unbeaten 65 being his highest. He played just 2 matches this year, scoring 1.
He had a fruitful IPL, however, totalling 488 runs in 16 matches, with his highest being an astonishing 78 off 27 balls against Mumbai Indians.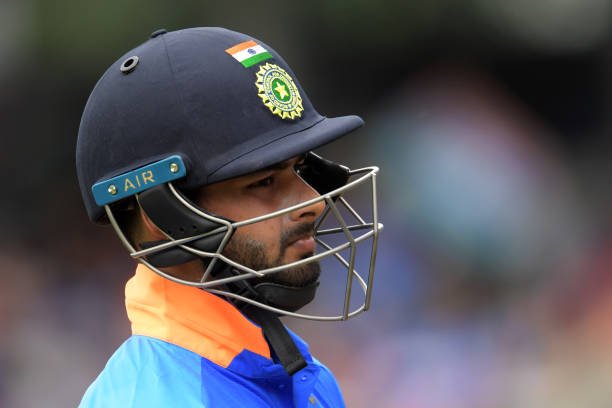 He featured in four games in the 2019 World Cup, scoring just 116 runs, with the highest being 48.
Asked if Rishabh Pant's repeated failures was a cause for concern for the Indian think-tank, Shastri didn't mince words, saying he will be "rapped on the knuckles", if he keeps repeating his injudicious shots.
"We'll let him be but at times when you see a shot, like the first-ball dismissal in Trinidad (in an ODI game in the recent Caribbean your), if he repeats that, then he will be told. There will be a rap on the knuckles, talent or no talent,"

Shastri was quoted as saying to Star Sports.
Alternatives in the wings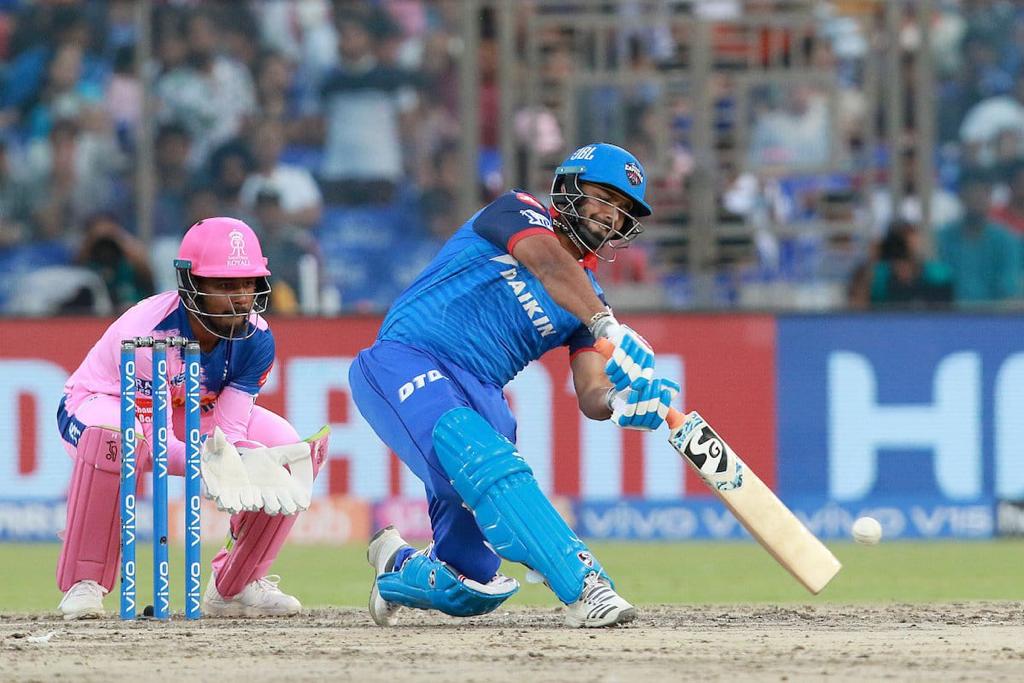 However, the selectors may well run out of patience with him if his poor form continues and look at alternatives in Kerala dasher Sanju Samson, Jharkhand keeper-bat and former Under-19 captain Ishan Kishan and promising Karnataka stumper KS Bharat.
While there are alternatives waiting in the wings, Pant could also feel threatened by KL Rahul, who was recently handed the gloves after the fomer picked up an injury and was sidelined. With the Rahul gambit paying off, the Indian think-tank might decide to keep him behind the stumps as it allows them the luxury of playing another genuine batter, bowler or, for that matter, an all-rounder. In that case, Pant's road back to the shortest format becomes that much tougher.
With Rahul in red-hot form with the willow, especially in the shortest format, the think-tank might even pick him as first-choice keeper in the upcoming Twenty20 World Cup. Pant would then be the reserve option and might even have to sit on the sidelines, unless picked as a genuine batsman.
Leaving aside these permutations and combinations, the only way forward for the southpaw, it seems, is to find his best form with the bat and leave the rest to the five wise men.
follow us on facebook for more sports news & updates